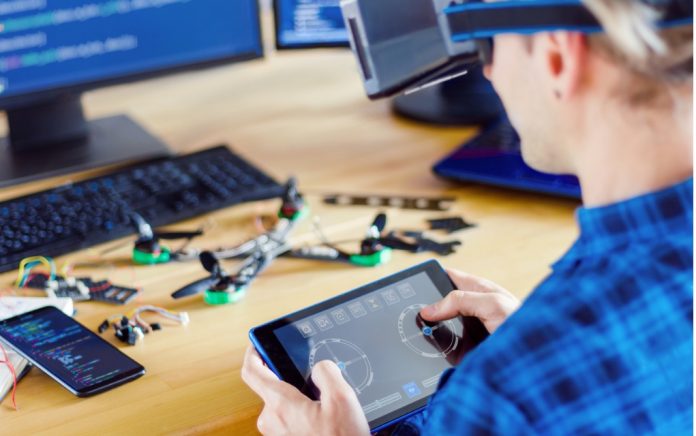 Are you looking for a career change? Everyone wants a fun, lucrative job with excellent benefits and perks. With the job market ever changing and new careers becoming more in demand by the day, how do you know where to start? Here is a list of five of the hottest careers for 2020. Check them out!
Commercial Drone Pilot
What in the world is a commercial drone pilot, you may ask? It's a professional who knows how to operate and maneuver a drone for specific purposes. With technology advancing, companies are operating drones for a variety of uses including:
Videography
Construction
Marketing
Surveillance
You can find a job in public safety, real estate and marketing if you're well trained. The drone and related equipment aren't simple to pilot, so you'll need to obtain a drone license and know the ins and outs of operation. The average starting wage is around $62,000 a year.
Paralegal
While this career is nothing new, it is growing and always in demand. Education for a paralegal ranges from a certificate to a bachelor's degree. Because so many employers are allowing paralegals to work remotely, you can take this job with you wherever you want. The flexibility and competitive pay make it a hot career to look for in 2020. Most paralegals make an annual average of $53,000.
In-Home Caregiver
As Gen Xers and Baby Boomers age, they're looking closely at who will be taking care of their ageing parents. In-home caregiving is one way to keep loved ones in their homes for as long as possible. If you have a caring heart and the skills to help others with their personal care and errands, try this hot job. Many home care companies hire caregivers, and you can average around $12 an hour.
Vlogger
Who is your favorite YouTuber? Chances are, if they're widely popular and have a lot of subscribers, they rake in a good chunk of change. If you find a solid niche and you're consistent with making good videos, you can make a lot.
You'll need views, advertisers and sponsors to make really good money. It can range from a few hundred dollars a month to millions. On average, you can make around $3 to $5 per 1000 views.
Radiology Technician
Looking for a career in the medical field that doesn't require becoming a doctor or nurse? A radiology tech performs diagnostic imaging procedures. They operate CT, X-ray and MRI machines.
Helping patients prepare for and guiding them through the exam is also part of the job requirements. Schooling is only a certificate program or an associate's degree, and starting salary is around $57,450 a year.
There are a lot of hot jobs starting 2020 off with a bang. Whether you want to make a job change or go back to school for a whole new career, there are lots of options. Finding a lucrative position that fulfills both your personal and financial goals is a win-win!
~Here's to Your Success!
Copyright 2020, GivenUs.com