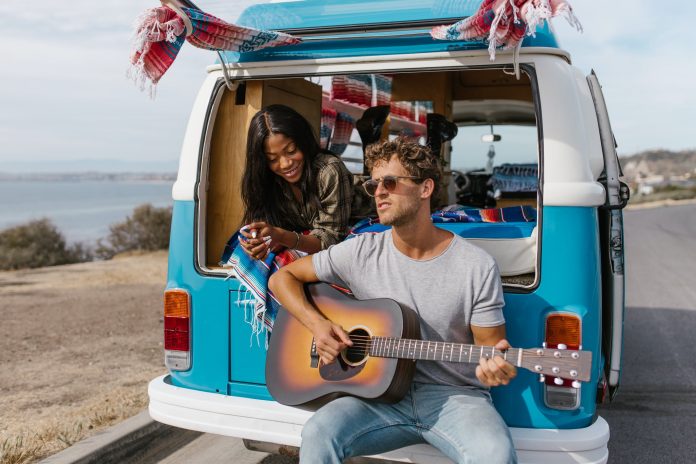 More and more people are deciding to live out their dream of traveling the world. Some hop from plane to plane in hopes of pursuing their next greatest adventure, recording all of their discoveries along the way. Others live out of their car or van to drive across the country, documenting every gorgeous view they come across.
How do they do it? How is it even possible to afford such a nontraditional lifestyle with so many daily expenses? Travel vloggers do it every day- here's how they make money while spending their time doing what they love. 
Freelancing
People who travel often will eventually need to take a pitstop or two. If they stay in the area long enough, they can give themselves time to find enough work to fund their next trip. There are plenty of odd jobs that vloggers pick up during their travels to help keep cash flowing in.
It's easy to make some decent money doing random jobs like dogsitting for a week or doing a few home repairs. Network sites like TaskRabbit give a platform for listings of odd jobs that you can do in a certain area. These odd jobs can make a big difference in covering expenses like gas, food, and car repair for those on the road.
Working Remotely
When you're on the road constantly, it's hard to do a job that requires you to be in the same place every day. That's why many content creators with travel vlogs work from their laptops. A job you can do anywhere at any time is the perfect solution to having an income without the traditional constraints of a 9 to 5. 
Working from home only limits you by your access to wifi. Even if they don't have a connection en route, avid travelers can make pitstops along their journey that gives them time to get work done. They'll camp out at a coffee shop or a local library for a few hours to finish their work duties for the day.
Posting Videos
YouTubers with a decent following can make a good amount of money. Just by documenting their travels, they invite their subscribers to be part of their unique lifestyle. Many travel vloggers create consistent content for their YouTube channels that brings in a solid monthly income. 
Vloggers that reach millions of views can make thousands of dollars for every video they post. You can check out this calculator to see how much your favorite vloggers are making every time they upload new content!
Social Media
Another key way that vloggers make money is through sponsorships on social media. The more of a following that they have, the more likely they are to team up with brands that want influencers advertising their products.
Having paid partnerships is also beneficial for saving money on everyday products. Vloggers can experience the convenience of high-quality products without paying a hefty price. 
If you are interested in traveling check out this article on America's 15 Strangest 'Hidden Gems' for an idea on places to see.