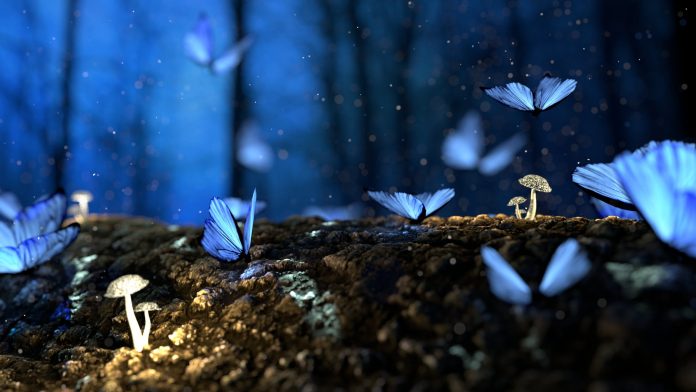 Sightseeing in America wouldn't be complete without mentioning some of the zany and downright unusual "hidden gems" in this country. These aren't your typical tourist destinations. In fact, most of them aren't what we'd call "normal" at all!
1. The World's Largest Chocolate Waterfall
Do I really need to say more, or are you already packing your bags? Purchase your tickets for Anchorage, AK, to visit the World's Largest Chocolate Waterfall. It uses an astonishing 3,000 pounds of chocolate. Visitors may be entranced by the sight and smell of this man-made wonder, and you'll even be able to sample some of the chocolate made on the premises. 
2. Mendenhall Ice Caves
This hidden gem is naturally occurring in a glacier near Juneau, AK. The ice caves, located inside the glacier, are only accessible by kayak and hiking. Sadly, they may not be around for long. Climate change is threatening these natural structures. 
3. Billy Bass Adoption Center
Do you remember those singing fish people used to buy? If you have one you'd love to get rid of, you can donate yours to the Flying Fish restaurant in exchange for a free basket of catfish. Just head to the Billy Bass Adoption Center in Little Rock, AR. 
4. Petrified Forest National Park
One of the more well-known "hidden treasures," Petrified Forest National Park, is located in Arizona. This fossilized forest is set amid badlands and contains two wilderness areas. It may be one of the most strange and wonderful places you can visit. 
5. Leila's Hair Museum
In Victorian times, some artists used hair to make art. This museum features several examples. While the work may be strange, it does give us a glimpse into an earlier time and a fascinating look into some of the oddest American history. 
6. Rock City
Located on Lookout Mountain on the borders of Tennessee, Alabama, and Georgia, Rock City is home to a 4,100-foot trail that winds through caverns, fairy gardens, and a view of seven states. Of course, no visit to this wonderful place is complete without popping over to nearby Ruby Falls, an amazing waterfall located deep inside a cave. 
7. Antelope Canyon, AZ
This gorgeous destination may seem otherworldly, with red stone created by flash flooding in the area — an ongoing event. Visitors continue to make the trip to Antelope Canyon for the impressive scenery and unbelievable photo opportunities. The area is perfect for hiking and sightseeing.
8. Termesphere Gallery
This art gallery in Spearfish, SD, features the work of Dick Termes. His paintings are on spheres rather than canvas. These beautiful globes offer entire worlds of art for you to peruse on your visit. 
9. Mystic Hot Springs
Bathtubs in rock formations may seem odd. You may not care how odd it is once you're relaxing in the naturally warm mineral water. In Monroe, UT, however, they are a popular tourist destination. You can enjoy these hot springs under the stars to your heart's content. 
10. Dog Bark Park Inn
The world's tallest beagle sculpture is also a roadside bed and breakfast. That's right, a beagle. Dog lovers may want to head to Cottonwood, ID to stay at this whimsical destination. And just in case you were wondering — yes, pets are welcome, too. 
11. Pecan Pie Vending Machine
Vacationers who have a craving for pecan pie don't have to rush out to buy all the ingredients. Instead, plan a trip to Cedar Creek, TX, and get pecan pie straight from a vending machine. This is no joke. It's open 24/7 at Berdoll Pecan & Gift company. Satisfy your craving any time you like! You just have to head to Cedar Creek to do it. 
12. The Last Blockbuster
Do you miss the Blockbuster movie stores? There's ONE left! Visit Bend, OR, to see the very last location in existence. The owners are even offering the place as an overnight accommodation on Airbnb. If a fun-filled 90s-style slumber party sounds amazing to you, book the location with friends and settle in for a night of films, snacks, and fun!
13. Salt & Pepper Shaker Museum
Head to Gatlinburg, TN, if you love everything kitsch. Enjoy perusing all the different salt and pepper shakers located in this museum — and if you're ever in Spain, you can visit its sister location. Apparently, salt and pepper shakers warrant exhibits in two countries!
14. Unclaimed Baggage Center
If thrifting is your thing, head to Scottsboro, AL. The Unclaimed Baggage Center is where luggage goes when no one collects it, and all abandoned items go to the facility's thrift store for other travelers to browse. Is it weird? Definitely. Is it fun for thrifting? You'll have to visit to find out! 
15. Crater Lake National Park
Located in Oregon, Crater Lake National Park is a natural phenomenon known for its beautiful dark blue water. The cliffs of this crater are 2,000 feet high, and the lake inside formed as the result of an eruption from Mount Mazama in 5,700 B.C. This is the deepest lake in America, measuring 1,900 feet deep. 
There are so many strange and wondrous places to see right here in the United States. Some may be odd and manmade, while others occur naturally. But whatever their originals, all are impressive in some way. Exploring the country doesn't have to be limited to the most popular tourist destinations. Don't forget to check out the odd, unusual, and even magical destinations America has to offer.