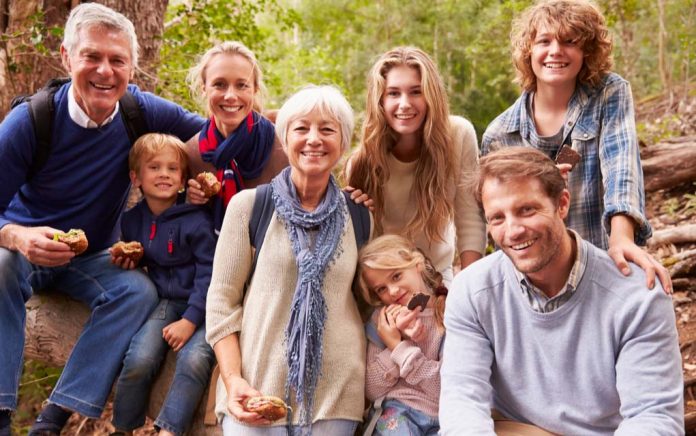 (GivenUs.com) – You can learn a lot from someone who's been on this planet for decades. Today's Centenarians — people age 100 or older — have lived through an incredible array of events, including the Great Depression, Prohibition and the devastation of Pearl Harbor. The stories they tell are an important part of untold history, and they'll be gone forever unless they're passed on.
That's exactly why LifeHunters decided to interview three smart and savvy centenarians in this insightful video. Watch closely for important life lessons you shouldn't miss!
Takeaways:
Life truly goes on. Hardship, tragedy and loss. Unfortunately, it's a part of life and can make or break you. As we age, we have to live. We don't forget our hardships, but we must move past heartbreak and adapt to life in a new way. While you may have a broken heart, it will heal eventually. You will find happiness again someday.
Communicate with your loved ones. The centenarians express the importance of staying in touch with family and friends. Those you love and those who love you back. A phone call or meeting for a Sunday dinner can keep communication open. It's also a time to show those just how much you care.
Live with no regrets. Wish you had studied for a different degree? Maybe you passed on the family Christmas dinner last year, only to find out it was your dad's last. These things can weigh heavy on your mind. Remind yourself you made a decision, and stuck with it. You can't change time or the past, and hindsight truly is 20/20. Strive to accept your choices and move forward without a bitter heart.
Be happy and in love. Love doesn't have to be romantic to count. At the end of life, the best reflection is to say you've lived a happy life full of love. Find happiness in the simple things: your children, pets, your garden, great movies, games of cards around the table, or even just a simple walk through the woods. Giving love is just as satisfying as getting it. Surround yourself people and things that bring you joy.
If your parents or grandparents are still alive today, reach out and listen to them whenever you can. Their historical stories matter, and they have so much to share that you can learn from. From relishing in the simple things, like unspoken moments and bouncing back after tragedies, these are the experiences that make us who we are. Don't sit back and let time take that away from you, sight unseen.
~Here's to Your Success!
Copyright 2020, GivenUs.com