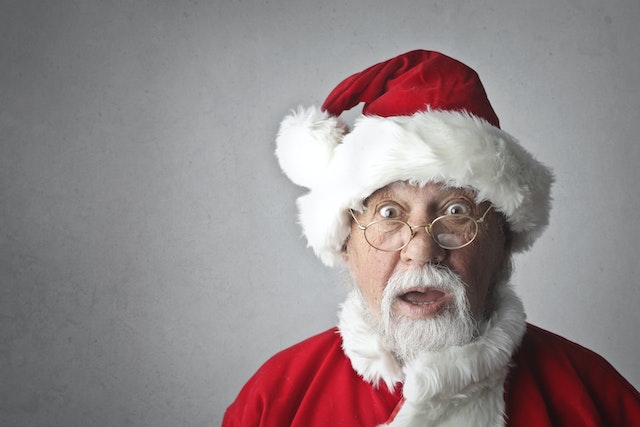 The holidays are a time to gather and celebrate. From 4th of July barbecues to Thanksgiving feasts, everyone has a favorite holiday. 
Have you ever asked yourself what your favorite holiday says about you? Check out these holidays listed below and what they say about your personality!
Halloween
Halloween is known for its spooky movies, costumes, and an assortment of sweet treats. Like this holiday, you have a mysterious side to you and love a good thrill. You don't scare easily, which means that you're always up for a challenge. Your style is constantly fluctuating and you like to keep your wardrobe fresh.
However, there's a sweet side to you that few people are lucky enough to see. Some might think that you come across as a little intimidating. But at the root of it all, you have a lot of love to share with others. 
Thanksgiving
If Thanksgiving is your favorite holiday, your personality absolutely reflects the heart of it! You are warm and fuzzy, and love bringing people together. Your generous spirit is like a magnet for deep relationships. When you're gathering your favorite people under one roof, you love to do it through food. 
Like Thanksgiving, you have a thankful heart, always being grateful for your friends, family, and life in general. You are the person of your friend group and family that people can always count on for a solid meal, a hug, and someone to cheer them up! Because of this, you're always invited to every dinner party. 
Christmas
If you're a Christmas lover, your joy over the little things is contagious to everyone around you. Similar to Thanksgiving, you are always there to cheer someone up with your warmth and constant optimistic attitude. You like to make every moment magical, giving you a unique sense of contentment. 
You are someone who enjoys a balance of both in going out and staying in. It's enjoyable to make memories with friends and family in new places. However, you also love snuggling up tat home with a blanket, hot chocolate, and favorite Christmas classic. 
New Years
If New Years is your favorite holiday, you are definitely the life of the party in any and every room you walk into. You are always up for doing something. It doesn't matter if you're planning an elaborate hangout or flying by the seat of your pants. It all sounds fun to you!
You are a huge people person. At any gathering, your inner extrovert thrives. You are bubbly, uplifting, and always keep the party going. Because you're so goal-driven, you have a lot of motivation. This gives you the ability to encourage your loved ones to do the same so that everyone can succeed!
Fourth of July
If your favorite holiday is the Fourth of July, you have a major sense of spontaneity. Laid back days spent in nature sound like heaven on earth to you. Your friend groups tend to be pretty casual, you don't mind shooting the breeze with whoever's free. 
Like the bright fireworks you see on the 4th, your personality is just as bright. You're a light in every person's life that you walk into!
Which one are you?
Regardless of which one you pick, your favorite holiday is a way to make memories with the people you care about most. Each holiday has its own traditions and festivities that make it special.  
While these holidays do not directly define you or the person you are, they can still tell a whole lot about the things you value.