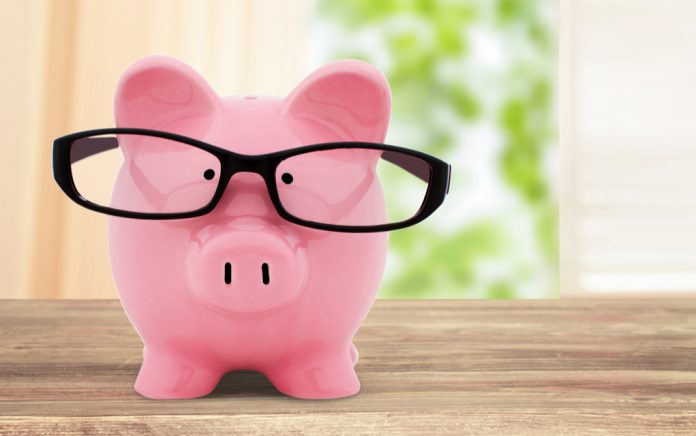 (GivenUs.com) – Have you been meaning to start investing some of your money? There's just one problem: You really don't have anything to invest. Well, there's that extra 50 bucks sitting in your top drawer. Why not invest that? It may not seem like much to invest with, but there's actually a lot you can do with it. Check out these super smart ways to invest $50.
Use a Robo-Advisor
If you're looking at an ingenious way to invest your money, consider utilizing a robo-advisor. It's a type of digital platform that uses analytics, consumer trends, and a specific algorithm to help decide the best way to invest your money.
You can find them through several companies, and they offer a plethora of options with a minimal management fee. This is great if you want to use some extra money to make other investments like IRAs, 401ks, low-cost index funds and ETFs. The only other fees associated with using a robo-advisor are the expense ratios you pay to the investment companies you choose to work with.
Invest in Penny Stocks
If that $50 bill is really burning a hole in your pocket, you might want to consider investing in the stock market. Mainly penny stocks. This is a cheap way to get your foot in the door with investing, and it can be fun.
Many penny stocks can start trading at share prices less than a buck. This allows you to diversify your $50 into different startups or underdog companies. There is a drawback. Many of these companies have a lack of liquidity and small market capitalization. But with some, you can literally turn a few bucks into a few hundred or more with very little effort.
Open a High-Yield APR Account
Even if you already have a savings account linked to your checking account, open a new one with a high-yield APR. These types of savings accounts offer a great way to build a solid nest egg with very little cash. They work by taking the money you deposit and adding interest to that amount over time.
The average APR is around 1.55%, giving a decent annual percentage yield in return. Watch for maintenance fees and consider building your account further by adding an extra $50 or more each pay period.
Be a P2P Lender
How can you lend money when you feel you're flat broke yourself? If you can spare an extra $50 or more to lend to someone else, you can charge interest and add a few extra dollars to your bank account. Peer-to-peer lending poses a slight risk because there's often no credit or employment check when someone applies for a loan, and a lot of it is done on good faith. But with that risk, the rewards can be plenty.
There are lots of smart ways to invest $50. Make sure you already have an emergency fund in place and are staying up to date on your current bills. From there, explore different options when it comes to investing. Not only is it fun, but you can make a little extra cash too.
~Here's to Your Success!
Copyright 2020, GivenUs.com