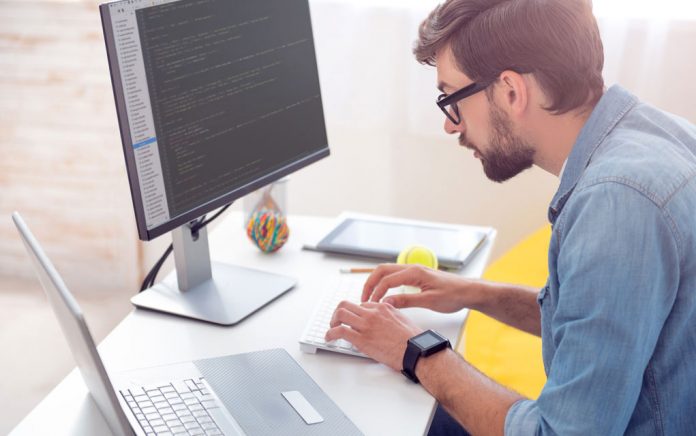 Do you see yourself in an innovative career with high earning potential? Web development is more than just knowing html and photoshop – it consists of planning, testing and updating outdated functions. You can choose to work for a company or go into business for yourself, working from the comfort of your own home. If you can handle difficult tasks on your own and enjoy thinking up ideas for new designs, this may be a rewarding career for you.
Education and Training
You may be able to join an entry-level web developer position if you have a high school diploma – if you are self-taught beyond basic high school courses. Classes in computer software applications help prepare you for the job, but you should also take a course in web design and html. An associate's degree in web design may be required by some employers, or you can obtain a bachelor's degree in the field as well, to give you an edge on the competition. Some employers may even prefer a candidate with a bachelor's in computer programming or computer science.
https://www.bls.gov/ooh/computer-and-information-technology/web-developers.htm#tab-4
Pay Projections
The highest ten percent of earners in the field can expect to earn $119,550. Meanwhile, the lowest ten percent of earners only receive just over $35,000. If you fall somewhere in the middle, you can expect to get the median annual wage of $66,130. Time of employment and expertise play a part in determining these numbers.
Looking to the Future
Your future is bright as a web developer. A 27 percent growth should be seen between 2014 and 2024. Ecommerce continues to expand, requiring more and more developers to design websites and pages for buyers. With the expansion spreading to mobile devices, the demand is even greater. There may be 188,000 web developers by 2024 if this trend continues.