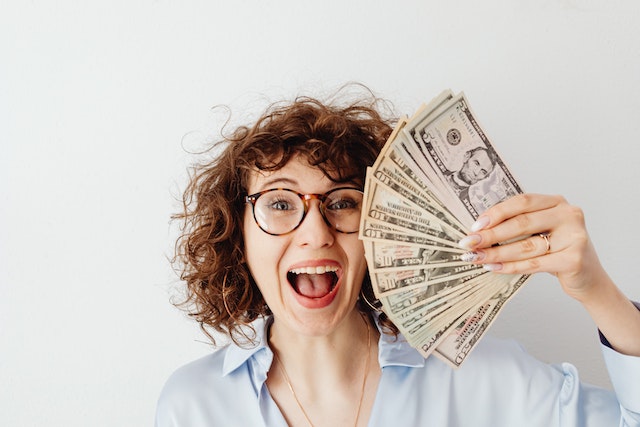 After the pandemic, many Americans realized just how brutal their work hours used to be. Hours of commuting, late nights in the office, impossible coworkers- who has time for any of that anymore? Many people have found that there's a way to make money without even working.
You heard that right- you don't have to work as hard to make money. There are ways to supplement your income through
Supplementing your income gives you the financial freedom to cut back on your work. Here's how you can make money without working as much as you're used to.
Renting Your Car
Do you have an extra car that's collecting dust in the garage? You can rent it out through car rental companies to local travelers. Clients go through a background check to have access to the company's large network of privately owned cars.
There are plenty of options for insurance coverage that will protect your vehicle in any sort of unfortunate accident. The best part is that you won't have to do anything to rent it out. You can drop the car off at a nearby airport and the company will take care of the rest!
Pet Sitting
This side gig is for the dog and cat lovers. If you already have a furry friend at home, why not take in one or two more for a little extra cash? For households with pets, pet sitting hardly takes any extra effort.
Pet resorts can be extremely pricey, so this is a much cheaper alternative for any owner looking to get out of town. Plus, you get extra love and cuddles from the animals visiting your home. What could be better?
CD Accounts
There are savings accounts that allow you to accrue interest over time on your deposit. These CD accounts, formally known as a certificate of deposit, allow you to safely store your money in a well-protected savings account.
Different banks have their own unique sets of terms and conditions. You can put your money in a CD for 6-months, a year, or even several years. During that time, the interest compounds and you'll end up with more money than you started with. All of that cash without having to lift a finger!
Freelancing
They say if you do what you love, you never work a day in your life. Freelancing allows you to do just that. Take your favorite hobby and make extra money during your free time!
If you already find yourself spending your nights doing a craft, why not sell it for a profit? Freelancing isn't limited to artists either. You can find odd jobs as a contractor for any interest that you might have.