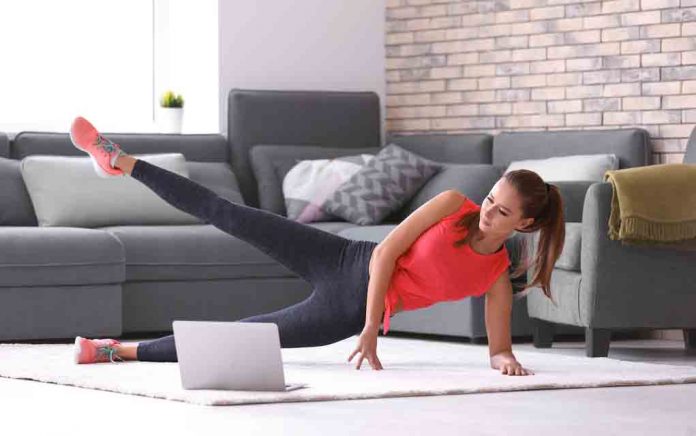 (GivenUs.com) – The COVID-19 quarantine has been a stressful time for many of us. People who aren't still working may be stuck at home, and that can mean a lot of downtime without a whole lot of direction.
While a little relaxation is usually a good thing, too much can hold your personal growth at a standstill. That's why now is also a great time to find new meaning in a completely different world — and you can do that by staying productive in self-isolation.
Plus, it just might even be free…
Alice from The Green Adventures reveals 27+ totally free resources you can use to learn a skill, get centered, or even just get creative in this incredible post.
Just to make things a little easier to #stayathome, I made a list of free resources for learning, creativity and fitness. Awesome free offers by:@Fender @downdogapp @affinitybyserif #Covid_19 #covid2019AU #freeresources #Australia #coronavirus #fitathomehttps://t.co/pZkXQMiAMA

— [email protected] (@TheGreenAdvtr) April 6, 2020
Best of all? These examples are really just scratching the surface of what's out there. You might be surprised by the number of educational, fitness-related and mindlessly fun activities you can find online without having to spend extra cash.
Interested in learning a new language? Try out the fun and interactive Duolingo site. Want to get creative? Take a look at a few of Circle Line Art School's drawing videos on YouTube.
Then there are sites like Coursera, Codecademy, and KhanAcademy: all offer totally free university-level learning programs in a variety of topics. Platforms such as Skillshare, which often charge a monthly fee to learn a variety of cool skills, also get in on the game by offering free trials for up to three months.
That's more than enough time to learn a new skill!
Finding ways to enrich yourself at home is more important during this challenging time than ever before. Whether that includes artistic pursuits, new exercise routines or free online classes, know that by focusing on your own self-improvement at this time, you're doing the right thing.
That's not to say you need to be productive every day.
You can take some relaxation time, if needed. But why not use the time you have to build new skills and grow? For one, it's a great way to release tension. And who knows, maybe you'll come out of this a little bit stronger and wiser, too.
~Here's to Your Success!
Copyright 2020, GivenUs.com