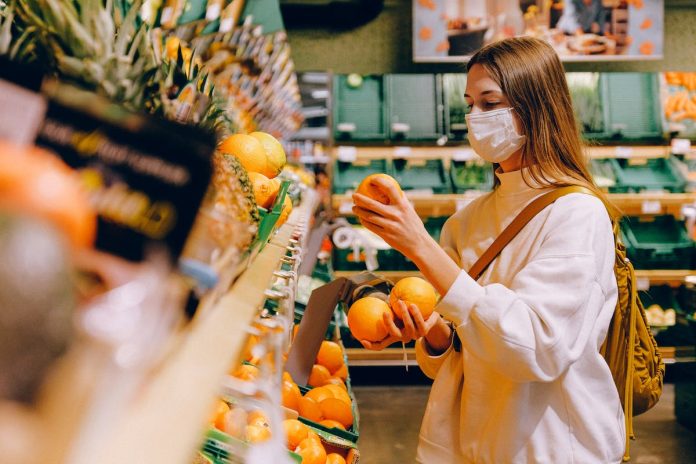 Food inflation has prices constantly changing. One week produce and poultry is one price, and the next the price has doubled! The constant changes make shopping on a budget difficult to do. However, there are some grocery shopping hacks that can keep extra money in your pocket. 
With prices rising, check out these grocery shopping hacks that will help you keep a stocked fridge without draining your bank account!
Choosing Low-priced Poultry
When cooking with cuts of meat, choosing the lowest-cost cut won't take away from the quality of the food. Meats such as ground beef, round steak, bone-in pork chops, and whole chicken are some great reasonably priced cuts. They are easy to cook without costing a fortune to do so!
Avoid Overspending Pitfalls
Funny enough, those who grocery shop on an empty stomach typically spend much more money on food. Hungry shoppers tend to buy whatever they're craving at that moment. To avoid this, try timing your grocery store trips after meals rather to avoid the temptation of overspending. 
Past Due Produce
Almost every grocery store has a "past due" produce section where foods past the set expiration date are placed. These foods are highly discounted and are usable within the first couple of day or two of buying them. Take a look at these shelves for the best bargaining!
Find Farmer's Markets
Farmer's markets are great places to find fresh produce for a great price while supporting local farmers and businesses. Heading to the market towards the end of it at closing time is the best time to do so! That's the time when sellers are eager to head home and may cut you a bargain to get their produce sold faster. 
Make a Plan
Before heading to the grocery store, lay out a weekly meal plan for yourself. By laying out your meals for each day and the ingredients needed, you can plan ahead for what you need. It's easy to buy impulsively. Having a plan and sticking to it is the best way to prevent that from happening once you arrive at the grocery store. 
Check Before You Buy
Before going to the grocery store, check your fridge and pantry. So many people make the mistake of buying foods they already have at home. Avoid wasting money on duplicate foods by checking your shelves and keeping track of what you already have.
Buy in Bulk
While you pay more initially, buying certain goods in bulk will save you more money in the long run. It's even better if you use this method with nonperishables. Foods like boxes of cereal, mac and cheese, and other pantry goods will last a long time. This is a great hack, especially for those who have multiple people living within a household!
Store Brands vs. Name Brands
Lastly, consider buying more store-brand items instead of popular name brands. Name brands, compared to store brands, are usually much more expensive and come in smaller amounts. Doing your research on the item before switching brands is not a bad idea. However, more times than not, the store brand is just as good as the name brand. Plus- it's less expensive. 
These simple grocery shopping hacks can save you a lot of money over time. Try it out for yourself! You don't need to let food inflation keep digging extra dough out of your wallet. 
For additional money-saving tips on your next run to the store, check out our article Top Tips For Saving Money With Coupons.