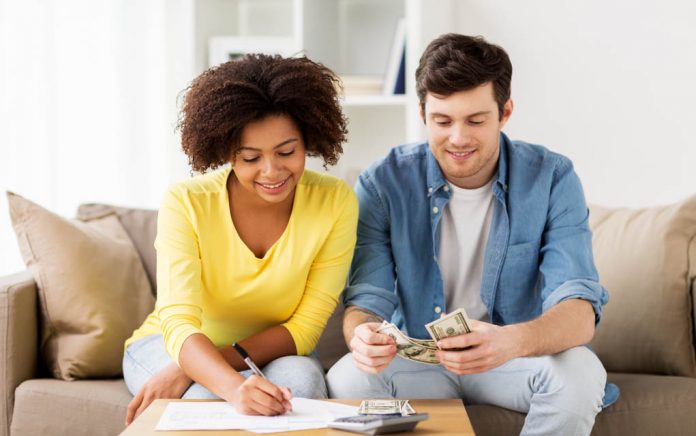 (GivenUs.com) – For many people, money is either a blessing or a deal breaker. Lack of money flow is often caused by poor management. If you're always stressing over funds, you may need to find a way to gain more clarity and control. This starts with a healthy and understandable budget. Stop worrying now! Here's how to implement a budget, no matter what your financial situation is.
Go Old School or High Tech
First, you need to find a way to create your budget. You can use your desktop and a simple Excel or Word spreadsheet if that's easiest. There are also apps available for easy and stress-free budget options. This allows everyone in the household to gain access to data and stay in the know.
Another option is to just use old-fashioned pen and paper to create a budget a few months in advance. List all your expenses as well as funds coming in.
Implement a Zero Budget
One way to solve stress in the long term is to try a zero budget. This means all the money that comes in must go somewhere — saving for a home, creating an emergency fund, building wealth — so you have a zero balance at the end of the month. If there's an extra $25 after every expense is accounted for, that money needs to go to something useful.
Save Room for Debt Repayment
Of course, tucking away any extra money into savings is good, but the ultimate goal is to become as debt-free as possible. Make sure that part of your budget includes paying on high-interest credit cards as well as your home and car loans. Having a debt load is always a stress trigger, so eliminating that can help you feel like you've accomplished something.
Be Willing to Make Cuts
One way to stop stressing out over all of your monthly bills is to cut back on expenses. Make cuts in areas like:
Consistent takeout meals
Shows and movie rentals
Retail shopping
Extra energy usage
Be ready to make expense cuts, even small ones. Over time, this can make a big difference in how much you can stash away in savings.
Include Other Family Members in Your Budget Plan
It's important to get everyone on board with spending wisely. This starts with sitting down with your spouse or significant other and discussing a plan. Go over how and when each person can contribute. Don't forget to mention the pros of having a budget in place and how it will help reduce stress moving forward.
The main goal is to keep everything simple so it's easy to understand and follow. Stress can lead to poor life choices, making saving for a more secure future that much harder. Making small changes is the best way to get that stress under control and watch the cash flow through easier.
~Here's to Your Success!
Copyright 2020, GivenUs.com