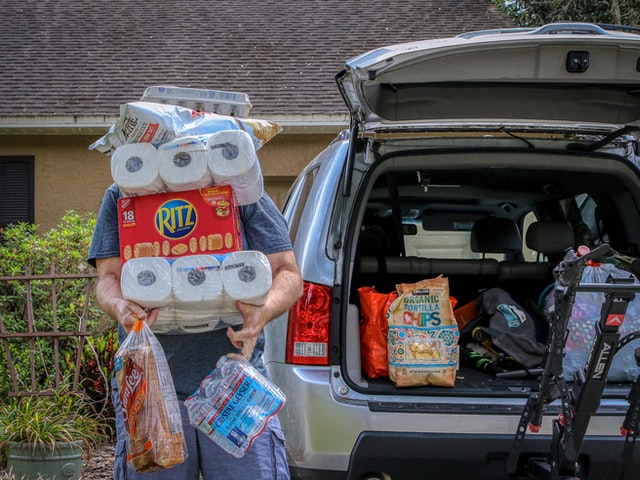 With such high prices for food and household items, saving money with coupons changes the game. It's difficult for the average person to afford basic goods, and coupons are a perfect solution to crazy inflation. 
If you want to cut down your grocery bill, here are some of the top tips for saving money on your groceries with coupons. 
Start with a plan.
Before you start shopping, you need to make a thorough plan. Start by listing out everything that you need. Meals, snacks, drinks, cleaning products, toiletries- knowing what you need helps you to avoid buying in excess. 
Use your plan to guide your couponing process. Keep an eye out for coupons of items that are on your list so that you don't have to pay full price for anything. 
Choose your coupon method. 
There are two main types of coupons: manufacturer's coupons and store coupons. Manufacturers' coupons are issued by companies that make products and can be used at any store that sells those products. Store coupons are issued by specific retailers and can only be used at that retailer.
Get to know the policies of your local grocery store so you can find the perfect combination of all these couponing methods. Every store has different rules about coupons, so it's important to know what to expect before you head to the checkout.
Start hunting
. 
Manufacturers' coupons can be found in a variety of places, including newspapers, magazines, and online. Many times, you can also find manufacturer's coupons right on the product packaging. 
Store coupons can usually be found in the store's weekly sales circular or online. Check the flyers to see what's on sale and what coupons each store is offering. 
Sign up for store rewards. 
Many grocery stores offer rewards programs that give regular discounts on common items. If you sign up for rewards programs, you can accumulate points that also help you earn bigger discounts.
Some stores have gas stations where you can cash out your points. Not only will you be saving money on your weekly shopping, but you can get big discounts on filling up your gas tank.
Stay organized.
An essential couponing practice is staying organized. Sort the coupons you have in your collection in an easily accessible way. There are a lot of resources available to help you organize your coupons, so find one that works for you and stick with it. 
Listing out your coupons will make the process a lot less stressful. You can create an excel spreadsheet to do this. Additionally, be sure to organize your coupons according to the expiration date so you can use them before they expire.
Know when to say no.
Just because you have a coupon for a product, doesn't mean you need to buy it. If you wouldn't have purchased the item without a coupon, then you're not really saving any money. 
Don't let couponing turn into a spending spree. The whole point of couponing is to reduce the cost of your weekly expenses. There's no point in creating a pricey shopping experience just because you found a big-ticket item at a discount. 
_
Following these tips can help you save money with coupons. With a little planning and effort, you can use coupons to stretch your budget and achieve your financial goals. Have fun with it! Soon enough, you'll be a couponing pro. 
For more financial tips, consider our article Make Easy Money By Filling Out These Simple Surveys.