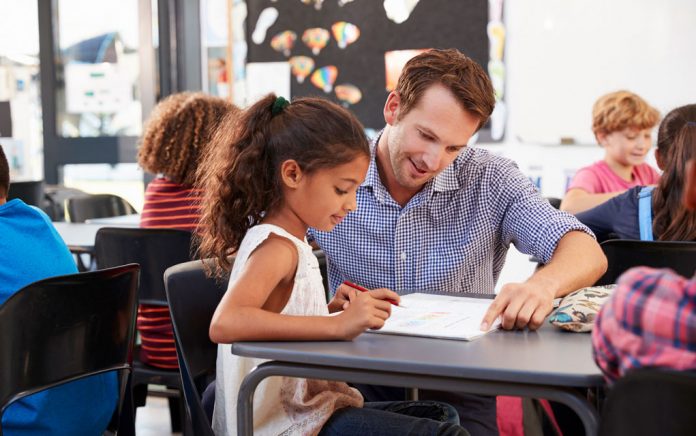 There are a number of career paths for people who have the drive and strength to help shape this new generation into the next. Whether you're a parent or simply love kids, you can turn your passion into a fun and rewarding career. If you're looking for some help getting started, we have a few ideas to get you moving in the right direction.
Quick Read:
If you're the type of person who gravitates toward jobs that require you to spend time with kids, big or small, these are the careers you should pursue. Consider becoming a pediatric nurse practitioner, a teacher, a librarian, a child welfare social worker, or a speech-language pathologist. Get the inside scoop on these career details here.
Influence the Next Generation With These Five Child-Oriented Careers.
Pediatric Nurse Practitioner
Pediatric nurse practitioner is an ideal career for people who want to combine their love for children with medical studies. In this job, you'll help doctors provide healthcare to youths of all ages ranging from infants to young adults.
Becoming a PNP takes time; you start by becoming licensed as a registered nurse, and then pursue a graduate program with a specialization in pediatrics. Since you'll be helping to heal children and earning a potential salary of over $100,000, it's well worth the effort.
Teacher
When you imagine working every day with kids, you probably think of education first. Teaching can be wonderfully rewarding, especially if you like spending time in an enthusiastic environment and helping other people learn. Salaries vary widely, and are highly dependant on location, but the current average yearly pay for elementary school educators is almost $57,000. High school teachers earn only slightly more at $59,000.
Librarian
Librarians work with all types of people, helping them engage in research for work, school, or even just fun. They also work closely with high schools, middle schools, and elementary schools to encourage good reading habits and literacy. As a librarian, you play an active role in showing children and adults that it's possible to be passionate about knowledge.
To become a librarian, you need a Master's degree in library science, but there are plenty of online college programs available. The median salary for this career is $58,520.
Child Welfare Social Worker
Social work plays an important role in our society. Child welfare social workers have the difficult-but-vital task of working with kids who live with dysfunctional families or have unmet medical requirements. You need to have strong people skills for this job, as it can be extremely complex and demanding.
Most child welfare workers start with a Bachelor's degree in social work (B.S.W.) They make around $48,000 per year,  which may not be as high as some of the other careers on this list, but the ability to help children in need can be its own reward.
Speech-Language Pathologist
Speech-language pathologists specialize in the treatment and prevention of speech and swallowing disorders. These professionals work in schools to help children develop better communication skills, resolve speech impediments, or better cope with intellectual disabilities.
Speech-language pathology demands a graduate degree, meaning you'll spend more time in school. However, it is a fast-growing field with a median salary of $76,610.
For many people, there is no greater responsibility than the upbringing of a child. If you're looking for a fulfilling career in a field that allows you to help make sure children  are cared for and reaching their full learning potential, these five options can help you make that dream a reality. Best of all, you can start studying for them online right now, even if you choose nursing or education, with a distance-learning degree program.