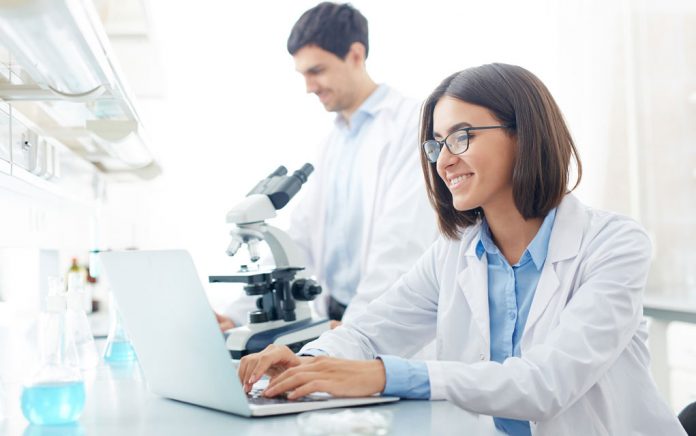 Are you interested in medicine and changing lives? If so, a career as a medical assistant could be waiting for you to jump in. This career enables you to blend both the clinical and administrative sides of medicine to care for patients.
A medical assistant position is ideal for someone who isn't thrilled with a boring routine and likes to mix it up.
During one work day, you might be ordering medical and office supplies, greeting patients and assisting physicians. The next day might involve overseeing the bookkeeping and billing for the practice you work for or acting as a liaison with insurance companies, laboratories or pharmaceutical companies. A third day within the same week could find you removing sutures, taking blood samples, changing dressings and giving injections. Variety is the spice of the medical assistant's life.
Education
With little more than a high school diploma or a GED, you could obtain on-the-job training to become a medical assistant. This route can be challenging due to the reluctance of many physicians to hire a person without experience. Some doctors, however, prefer to train their medical assistants in their own methods.
Most people receive their education with formal training through programs offered by schools and universities. A certificate program typically takes 9 to 12 months with an associate's degree that takes between 18 to 24 months. Expect a mix of classroom instruction and laboratory training. Programs accredited by an industry-specific organization such as the Commission on Accreditation of Allied Health Education Programs (CAAHEP) or the Accrediting Bureau of Health Education Schools (ABHES) ensure a continuity of study materials and knowledge learned.
Specializations
While the chance to have a different set of job duties each day could be one reason why a career as a medical assistant appeals to you, this doesn't mean that you can't specialize in a particular area of medicine. If you'd rather focus most on the administrative side of medical care instead of the clinical, a specialization as a medical administrative assistant or in medical billing and coding allows you work in clinical setting without providing direct health care services for patients.
On the other hand, a love of the clinical and medical aspects of the career can open up other areas of specialization for you. A focus on chiropractics, ophthalmology, cardiology, podiatry, gynecology and more may provide the opportunity for you to advance in your career as well.
Salary and Benefits
Medical assistants can expect their skills to be in demand at a rate that increases 23 percent between 2014 to 2024. According to the Bureau of Labor Statistics (BLS), this is much faster than average. Although the particulars can depend on the place of employment and whether you are full-time or part-time, many medical assistants enjoy a full benefits package offered by their employer and an average yearly salary of $31,540.
Making a living while doing what you love in a challenging and ever-changing environment might be just what the doctor ordered.