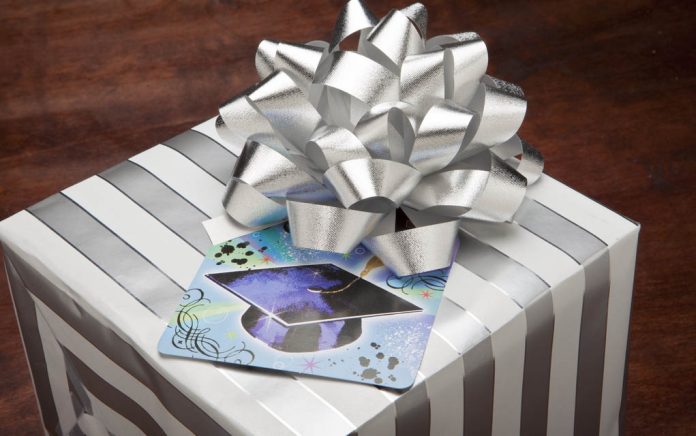 (GivenUs.com) – It's almost graduation day! This means the special student in your life is going to be recognized for all their hard work as they prepare to launch their career. You definitely want to do something special for them. Whether you can attend the ceremony or not, a gift should be at the top of the list. Here are some gift ideas that any 2021 college grad would love.
Jewelry
One way to personalize your gift experience to your favorite grad is through jewelry. Even a simple ring or necklace can say a lot, or you can take it a step further and personalize it.
Adorn bracelets with school colors and a sentiment inside from you. Same goes for necklaces. Smart watches and keychains are also good ideas for grads who don't normally wear jewelry. The great part about jewelry is that pieces are available in almost any price range.
Coffee Bar Ideas
While most college students thrive off of coffee, the trend will likely continue after graduation. Consider getting them a nice coffee maker to help their transition. Coffee makers are also a versatile gift choice because choices span from simple brew makers all the way to elaborate, multifaceted espresso machines with frothers and other perks. Perfect for the coffee connoisseur.
Foodie Subscription
Graduation brings happiness, but it's also a major transition period. From figuring out where to live to landing the perfect career job, life can bring a little limbo to the mix. The last thing a graduate wants to worry about is where their next home cooked meal will come from.
Try giving them a monthly food box delivery. You can prepay for it, and they can personalize it from there. It's a great relief to have a little help during this time.
Gift Cards
Stop procrastinating over what to give your favorite grad. You know their favorites. From trendy restaurants to a favorite movie theater, there is a gift card for just about every taste. Set your spending limit and get a present they'll super appreciate. Mix it up a little and give multiple gifts. It's a welcoming present that every grad will swoon over.
When it comes to picking out the favorite gifts for your college grad, it doesn't have to be complicated. Something as simple as cash or their favorite small appliance are both great options. Most of all, everything you give comes straight from the heart. And what grad wouldn't be appreciative of that? It's been a pleasure watching them grow. Now is the time for you to show it!
~Here's to Your Success!
Copyright 2021, GivenUs.com