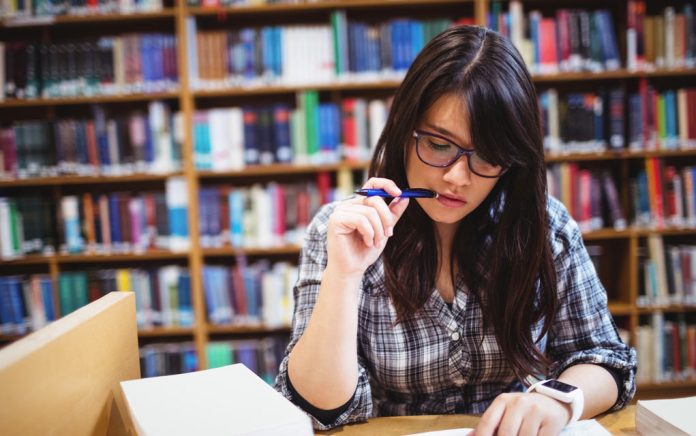 Earning a college degree can change your life, but you may find yourself wondering exactly how you're going to pay your way through school. While federal loans are sometimes an option, some students don't qualify, worry about paying them back, or simply want to get through school debt-free. According to Debt.org, more than 85% of college students receive financial aid in at least some capacity, so it makes sense for there to be need-based programs available for those who qualify. You just have to know where to look – and we're here to help with 4 practical suggestions.
Quick Read:
While it's fun to look for merit-based scholarships based on your grades or extracurricular activities, it can also be scary to realize that the gap between your estimated family contribution and your cost of admission could hinder your ability to actually go to school. Looking for need-based scholarship programs that focus solely on your financial need can make a huge difference in your ability to go to school without taking out too many student loans. Start with the FAFSA, then consider school scholarships, state-based grants, and third-party scholarship websites. Keep reading for details on how you can find need-based scholarships for your college education.
Fund Your College Education With Need-Based Scholarships From These 4 Sources.
Start with Your FAFSA
The first thing you need to do is fill out your FAFSA, which is the Free Application for Federal Student Aid. High school students complete this form in the fall of their senior year, but adults going back to school should complete it as well. Students under the age of 24 need to complete information regarding their parents' available incomes as well as their own unless they can prove they qualify as independent students.
Adult students need to provide information about their own income and assets, including those of a spouse. The FAFSA looks at your income and assets, then determines your EFC, or Expected Family Contribution. This information is critical for determining if you qualify for need-based scholarships and grants, including the Federal Pell Grant.
Talk to Your School of Choice
Once your FAFSA has been completed you should turn to the schools you are applying to and find out what their unique financial aid requirements are. Some use the CSS/Financial Aid PROFILE Form, while others rely on their own forms. You'll be expected to share a lot of the same information you shared when you completed the FAFSA, but these forms are strictly for school-based, non-federal aid. Your school's financial aid department will decide if you qualify for any of the need-based scholarships or grants they have available through private resources.
State-Based Grants
You'll find most states have programs that support both need and merit-based financial aid. While some states only look at your Expected Family Calculation, others also take the cost of your college of choice into consideration. While they each have different requirements, the states spent more than $8.8 billion dollars combined on need-based financial aid in 2015.
Each state has its own set of requirements, and students may need to have a qualifying GPA in order to take advantage of financial aid programs. Check with your state's Department of Education for application guidelines.
Third-party Scholarship Websites
Websites like Scholarships.com, FastWeb.com, and Unigo.com are well-known resources that collect scholarship information for both need-based and merit-based scholarship programs offered by a wide variety of organizations. Each is dedicated to helping students reduce the gap between their EFC and cost of attendance so that they can avoid or minimize student loans. After you complete an online profile at one of these third-party sites, you can complete searches based on your unique needs.
Don't leave any stone unturned when it comes to searching for scholarship money. Apply for as many scholarships and grants as you qualify for, need-based and otherwise. The more you apply, the higher your odds of landing the cash you need to fund your college degree program.