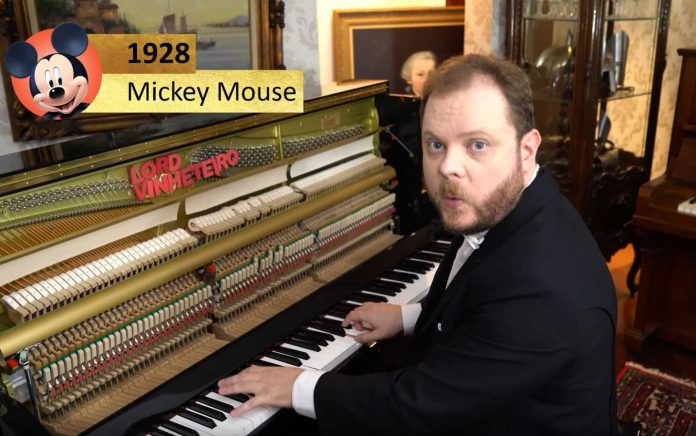 (GivenUs.com) – It's truly a gift when someone can incorporate all their talents and create a memorable showcase to entertain others. But creativity always seems extra impactful when it's relatable or nostalgic in some way.
Take Lord Vinheteiro delightful "History of Cartoons" piano performance, for example. Starting from the 1930s, he cheerfully and professionally plays his way through a magical assortment of whimsical movies and shows we all remember.
Not only is Vinheteiro an ace at the piano, but he's also an ace whistler — proof of his positive mindset and good nature. That's a skill all on its own.
You've got a hidden artist inside of you, too — we all do! Here's a great way to dig deep and discover your own creative skillset while preserving your individuality, too.
Stitch Your Talents Together. Find ways to link your hobbies together to create something new. Love to paint and sew? Create mixed media masterpieces that use both creative skills.
Find Your Platform. Or, as some people so succinctly put it, your "tribe of weirdos." There's a community out there for every artist, no matter how weird or simple the skill. YouTube is a great place to start.
Do it for yourself and the greater good. Do friends and neighbors flock to your house on days when you have your barbecue smoker going? Share your talent with others. Not only will you help them, but you'll also foster your own spirit, too.
Take what you do best and make it your mark on life. What you do matters! The world is a better place because of what you bring to it.
~Here's to Your Success!
Copyright 2020, GivenUs.com