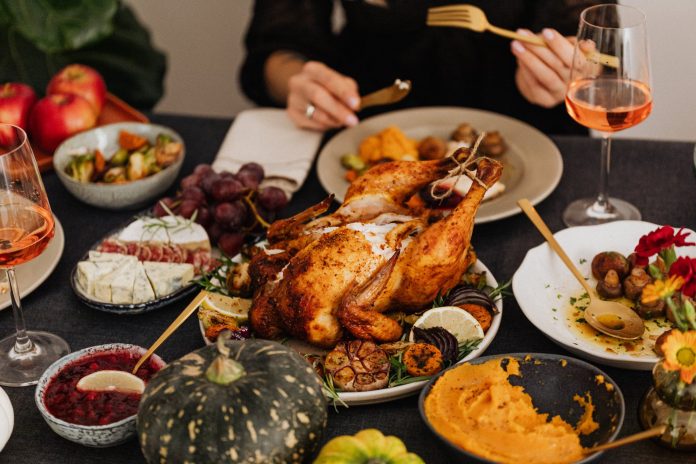 Holidays can be one of the most challenging times to stick to a diet or nutrition plan. With so many delicious goodies readily available, it can be tempting to cheat. We say resist the temptation! You know you'll regret it if you do.
But what if there were ways to indulge in a few delights without cheating? You don't have to throw out your health goals to enjoy the holidays with these keto treats. 
Hungry for more delicious (and easy!) keto recipes? Consider these recipes our way of showing thanks this holiday season.
#1 Keto Green Bean Casserole 
For the perfect side, try a keto green bean casserole. Preheat the oven to 350 degrees. Place the following in a skillet over medium heat: 2 tbsp butter and one 8-oz container of sliced mushrooms. Cook for 2 to 3 minutes. Reduce heat and add 2 tsp Worcestershire sauce, one 8-oz package of softened cream cheese, ½ cup sour cream, ½ tsp of garlic powder, ½ tsp of onion powder, 1 tsp black pepper, and ½ tsp salt. 
Simmer until creamy. 
Add two 12-oz bags of thawed green beans to a 9×13 baking dish and pour the mixture evenly over the top. Top with ¼ cup sliced almonds and ¼ cup grated parmesan cheese. Bake for 30 minutes. 
With 92 calories and only 3 grams of net carbs per serving, this green bean casserole is a perfect addition to a keto holiday feast! 
#2 Keto Cheese Balls
For a perfect holiday appetizer, try these delicious keto cheese balls! In a large bowl, blend together 2 packages of cream cheese, 1 cup shredded cheddar cheese, 1 tsp garlic powder, 1 tsp paprika, and ½ tsp of salt and pepper. Roll into 18 small balls and refrigerate for one hour. Mix together 8 slices of chopped bacon, ¼ cup chives, and ⅓ cup chopped pecans in another bowl. Roll the cheese balls in this mixture and serve cold.
#3 No-Bake Keto Chocolate Peanut Butter Balls
Let's not forget dessert! Try out these amazing no-bake keto chocolate peanut butter balls. 
Line a large tray with parchment paper. Combine the following in a mixing bowl: 2 cups of creamy peanut butter, ¾ cup coconut flour, and ½ cup of the sweetener of your choice. Roll into small balls and place in the freezer for 10 minutes. While those solidify, melt 2 cups of sugar-free chocolate chips. Using two forks, dip the frozen peanut butter balls into the melted chocolate. Refrigerate for 20 minutes. Stand back, so no one knocks you down in their excitement to get to this delicious dessert!
You don't need to abandon your diet and your goals just because it's a holiday. Stay on track and enjoy these delicious recipes. You deserve it!