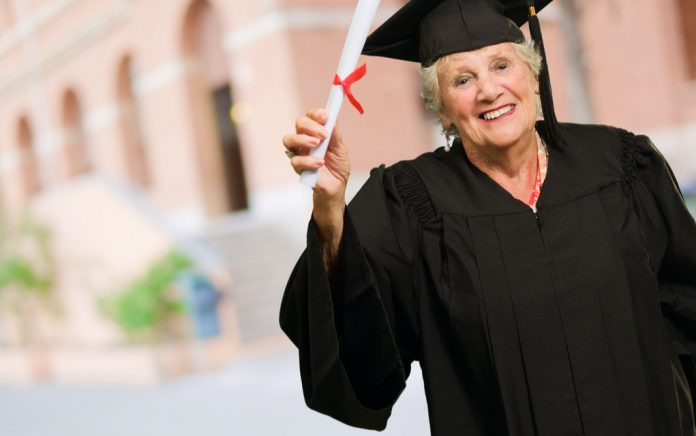 (GivenUs.com) – It's never too late to enrich your life, no matter what age. So, if you're over 60, and want to go to college, we've got some great news. It's time to make that dream come true — and it might not cost a cent!
YouTuber Kantis Simmons explains how older Americans are enjoying FREE access to education more often than ever before in this video.
If you want to supercharge your brain and you're over 60, there's no time like the present to make it happen. Here's a few tips to help you become a student.
Choose your college and classes. Locate a college to apply to; then, choose classes you are interested in. This is a good starting point to determine a major. Contact the admissions office to see if they offer free tuition for seniors or any type of discount.
Apply for financial aid. Go online and apply. This is a requirement and gives you an overview of what assistance you're eligible for. Remember, most free college courses require you to meet specific age and financial aid requirements.
Unsure? Try online classes to start. Courses get more advanced each school year. Be sure you can tackle the curriculum before you venture on campus. Try taking a practice test beforehand.
Age is just a number, and time does not stop us from still wanting to expand our horizons. Learning is a lifelong experience! So, why not enrich your life by finding the right free college plan in the upcoming year? We know you can do it.
~Here's to Your Success!
Copyright 2020, GivenUs.com