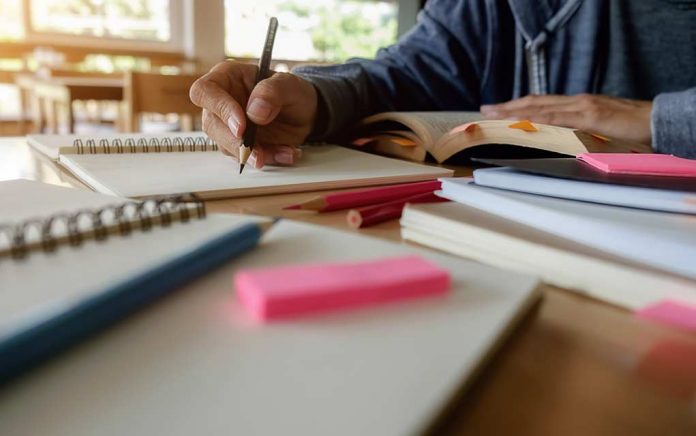 It's back-to-school time again, and the costs of getting ready for the first day can be staggering. Whether you're investing in a new laptop or having to outfit the kids for high school and college, consider these ideas to cut down on your back-to-school costs.
Second-Hand Savviness
A smart shopper is willing to go to any reasonable length to get the goods for cheap. Goodwill and Salvation Army thrift stores are far more than collections of dirty, old junk where poor people shop. They can be treasure troves of items ranging from housewares and appliances to clothes and furniture.
You could find the perfect items to help your college student jump into dorm life. Some resale shops have brand-new merchandise from major names. Be on the lookout for items like rugs and bed sets to save big.
Check Out Dollar Tree
Many parents hit office supply stores like Staples and Office Depot to get the best writing tools and paper for their students. While these stores can have some amazing deals, places like Dollar Tree or The .99 Store have similar products for only a buck. Find folders, erasers, and trendy back-to-school items for cheap.
Connect With Big-Box Stores on Social Media
Almost all big retailers that advertise school supplies and clothing lines are interactive with their customers. Plugging into their social media platforms can help with being in the know when it comes to the best sales and promos.
Be sure to comparison shop with your favorites. Sign up for email alerts and price match manufacturer coupons with in-store savings. Use apps like Ibotta and Rakuten to get even more savings online.
Shop Sales Tax Holidays
Some states offer sales tax holiday savings to consumers. They home in on back-to-school time to offer parents and students a significant price slash on the items they need. States that participate offer specific savings on certain products.
For example, Arkansas offers sales tax exemptions on clothing and footwear under $100 an item, and there's no tax on clothing items under $50. Check to see if your state offers any back-to-school sales tax deals.
Look for Local Swaps and Scour the Online Marketplace
Another way to outfit both dorm and student is to scour local classifieds. Some people over-buy school supplies or have gently used backpacks they've outgrown or no longer need. These items are often listed on the Facebook Marketplace or other social media sites that allow members to look for hot deals near them.
Connect with local swappers. Some communities have events that include clothes, sports gear and laptops that are swapped for free or sold at rock-bottom prices.
Saving money on back-to-school shopping is just a click or a short drive away. Help the kids shine on their first day without breaking the pocketbook. Use more than one method to save and stretch your dollars even further.
~Here's to Your Success!
Copyright 2019, GivenUs.com.