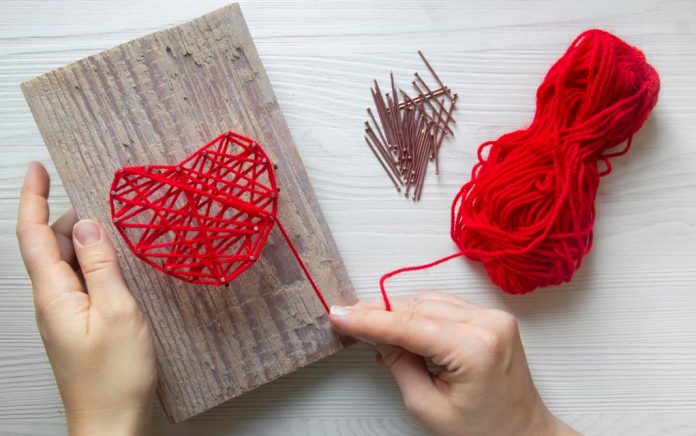 (GivenUs.com) – A happy Valentine's Day doesn't have to leave us penniless and drowning in debt. There are many do-it-yourself Valentine's gift ideas that are both easy and affordable. Here are three tips to keep in mind when coming up with the perfect DIY Valentine.
Be Thoughtful
Consider the gift recipient. A foodie might appreciate a home-cooked meal, baked goods, or DIY chocolate truffles more than wilted grocery store flowers. An avid gardener might prefer an upcycled planter. Customizing the gift to the person receiving it shows that we're paying attention and considering what they'd like best.
Do Your Best
If crafts are personally challenging, look for ones so simple that anyone could make them. You can also source help from a crafty friend. Just keep in mind that effort, time and intention count. Do your best, and if a craft seems too complicated, scrap it for something simpler like upcycling an old frame and then adding a special photo to it.
Visit Pinterest
If you need ideas, scrolling through Pinterest can be a great way to find the perfect DIY Valentine gift idea. It is brimming with ideas of affordable, creative crafts. Many of them come with blogs and videos that will break down the process in simple steps.
If rustic chic or boho farmhouse are a perfect pairing for the one you love, check out three simple low-cost DIY crafts here:
For a simple Valentine coupon book to give the one you love, check out this short video:
Don't go broke trying to show your love this Valentine's Day. Instead, be thoughtful, do your best and get creative. A little time and effort could turn a simple gift into a loving and meaningful gesture that means so much more.
~Here's to Your Success!
Copyright 2021, GivenUs.com