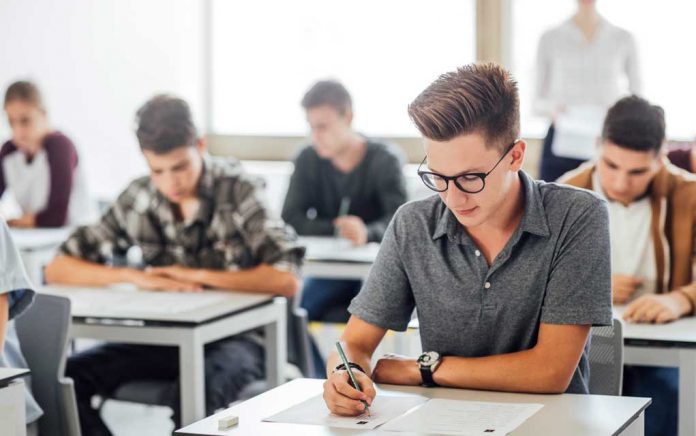 If you're like the average student, chances are you're going to face tens of thousands of dollars in debt before you earn your diploma. State schools might seem like the cheaper route, but they can be money pits of their own—especially if you plan on attending out of state. Don't waste your money. There's an even cheaper way to go.
Quick Read:
With
rising tuition costs
and waning numbers of need-based grants, state schools can become surprisingly expensive, especially for out-of-state students. For this reason, many students are completing their general education requirements at their local community colleges or even via online learning paths. Some students are even transferring out of state schools to finish their degrees for a fraction of the cost.
Read the Full Article to Find Out How to Avoid Wasting Money on State Schools.
The Pitfalls of State Schools
While state schools do have much to offer, they aren't the best choice for everyone. One reason is sheer size, which can make it easy for some students to slip through the cracks. An increasing number of introductory courses are now taught by graduate students, who may know the material but might not have the experience to be effective instructors.
If you are from out of state, you can also expect to pay significantly more than those who are attending in-state. This is an expense that could put many schools out of the average student's reach.
The Problem: Cuts in Need-Based Funding
College grants come in two forms: those based on financial need and those based on academic merit. Unfortunately, need-based grants have waned over the years, making college less accessible to those who need them the most. Some states have cut financial aid altogether. For some students, the Pell Grant — a federally-funded program to help low-income students attend college — is their only help, and the award amount is not nearly enough to cover most state college tuitions.
The Simple Solution
Many people might scoff at the thought of attending community college, but students are finding them far more affordable means of finishing their general education requirements. For far less than you'd spend at a state school, you can learn from an experienced instructor—not a fellow college student—and have more opportunities for one-on-one instruction.
And community colleges are growing. According to the Hechinger Report, community colleges in 21 states now offer a variety of high-demand bachelor's programs. Some students are even transferring to them from public universities to finish their four-year educations.
Need more incentive? Some states have begun to offer community college tuition-free to students who qualify, and more plan on following suit. You can't beat free, especially when it comes to a college education.
The stigma is dispelling for community colleges, with many even erasing "community" from their names in an effort to gain more respect. And respect they deserve. For some students, they may be the only accessible ticket to a better career. For others, they're a valuable means of cutting gen-ed expenses.
Regardless of your path, consider looking into the benefits of attending school at a local community college or even online. It could save you thousands in the long run, and you can get started right now.