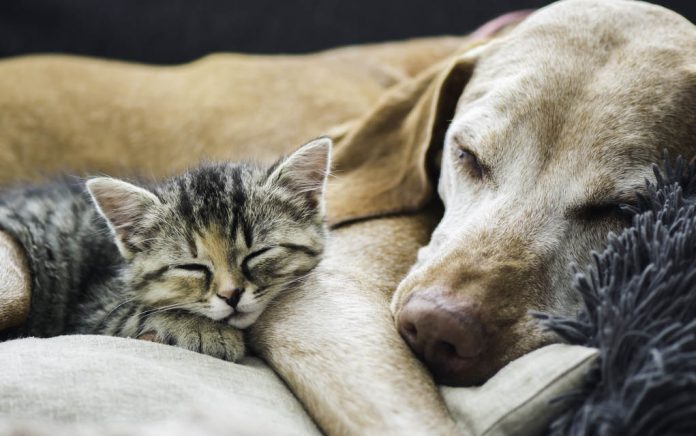 (GivenUs.com) – Love animals? Want to make a difference during the pandemic? Look no further than your local animal rescue program. Countless vulnerable animals have been displaced as a result of the pandemic. Your help can make a significant impact for them, especially now that shelters and rescues are struggling to stay afloat.
Television channel Today drew awareness to this important issue in a recent newscast. There, they spoke with foster parents who are helping to lighten the load on shelters.
The joy of helping an animal is often its own reward, but there are other benefits, too, especially now. COVID-19 has many people scared, stressed and feeling segregated from family and friends. The NIH reports that taking on a pet (even temporarily as a foster) can help decrease stress hormones, lower blood pressure and boost mood levels. It may also aid in stress reduction while allowing you to give back safely.
How You Can Help
Invest your time. One of the best things you can do to help homeless pets displaced from closed shelters or their homes is to donate your time. Call your local shelter and get on the volunteer list. Help with walking, cleaning, transport and even companionship. It helps everyone, including the animals, and your heart will overflow because of it.
Donate funds and supplies. Short on time or under quarantine? You can still contribute. Dig into your rainy day fund and make a monetary donation. If you'd rather give directly, call your favorite rescue and ask what they are in need of. Bleach, blankets, food and leashes are common requests.
Be a foster parent. It's a big step, but a rewarding one. Pick out an animal in need. Maybe they've been in the shelter for a long time, or need a hero during their last months of life. Open your home and your heart to make a huge impact during a time when many animals are left forgotten.
Animals need us now more than ever…or is it the other way around? Sometimes it's hard to tell. Pets can truly help us heal while comforting us at the same time. Assisting critters in need does so much more than impact their lives. So, why not do something good for the world and give back today?
~Here's to Your Success!
Copyright 2020, GivenUs.com