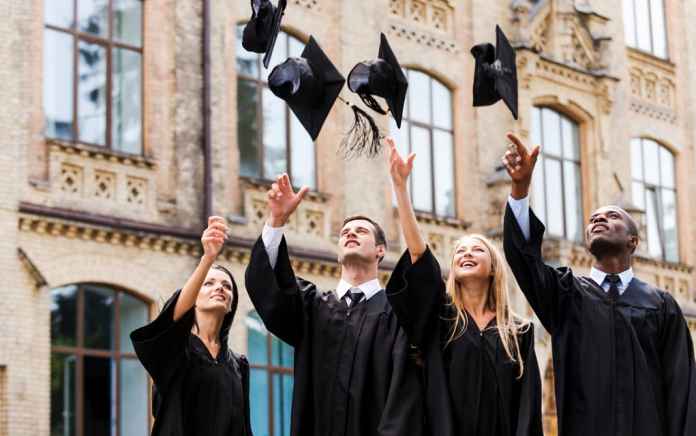 If you're barely scraping by financially, you may think that enrolling in college just isn't an option for you right now. Luckily, that's not true. There are numerous ways to earn – and save – money during college that won't interfere with your studies. Enjoy financial stability as you pursue your degree by incorporating our four simple strategies.
Quick Read:
Balancing college coursework with a full-time job sounds easy enough until you actually try it. However, surviving with no income isn't an option for most of us either, but that doesn't mean you have to stockpile ramen noodles. Before you give up hope, make sure you apply for financial aid, utilize student discounts, earn money from your knowledge, and consider paid internships. Here's some helpful advice on how to earn and save money during your college years.
Crush The Starving College Student Stereotype With These Tips.
Take Advantage of Financial Aid
Wondering how people actually afford college? It's simple: They apply for grants, loans, and scholarships. More than 8 out of 10 students receive financial aid each year, and that number soars above 90 percent at some private institutions.
The best part is that you aren't limited to one form of financial aid as long as you meet the qualifications for each type. Combine a scholarship with a Pell Grant, or fund your degree with Pell Grants and loans. Just remember that you generally have to repay student loans, so borrow responsibly. Scholarships and Pell Grants don't require repayment as long as you don't end up on academic probation or drop classes after receiving funds.
Request Student Discounts
Your student ID is your ticket to exclusive discounts and freebies, so keep it in your wallet at all times. Score a discounted membership to Amazon Prime, enjoy cheap movie tickets, chug free soda, or get a cheap pedicure just for being a student.
Offers vary by region, and some businesses don't advertise discounts. Don't be afraid to ask for deals when you shop, dine, or visit healthcare practitioners. You may also qualify for free or discounted admission to museums, aquariums, and planetariums with your student ID.
Profit From Your Knowledge
Did you know those random facts floating around your brain could be worth money? Turn facts into funds by writing eBooks, articles, or blog posts related to your college degree program. You can also create study guides, develop lesson plans, or tutor students. Your education is valuable, and people will pay to learn concepts you've already mastered.
Pursue Paid Internships
Obtaining an internship benefits you now, but it also sets the stage for a successful future. More than 50 percent of interns become full-time employees at the companies where they interned, so you can skip the late nights surfing Monster.com. Also, former interns often average 15 percent more than other workers, so internships help you get the salary you deserve.
If you aren't sure where to intern, talk to your college. Many schools partner with local businesses, so you can easily find an opportunity that suits your skills. You can also check classified ads or contact companies that interest you.
A college education makes you more desirable to employers, but you don't have to wait until graduation to start earning money. Improve your financial situation without sacrificing your GPA when you try the simple suggestions above. Then, secure your spot in an incredible online learning path to get you into the workforce faster.