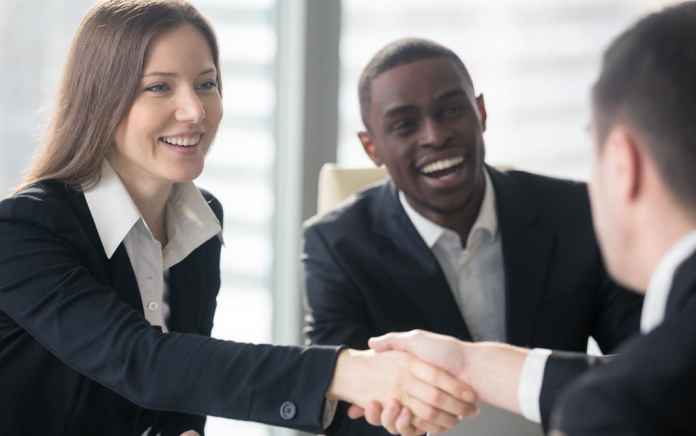 Employers typically look for workplace experience above most other attributes. It isn't impossible to get the job without on-the-job training, but you'll need to fine-tune your resume. Find out how to get any job you want, regardless of experience, with these five professional tips.
Quick Read:
There are five ways to make your resume stand out among the others, even with no previous job experience. You'll need to summarize yourself, make it personal, emphasise your skills, attend to technical details, and utilize keywords. Keep reading to discover exactly how to land any job as a green employee.
Get the Job You Want as a Rookie Right Now
Summarize Yourself
This is a general tip for making your resume stand out, but it's especially important when you lack experience. Catch the reader's attention immediately before they feel like flipping your resume into the "read" pile. Write one or two sentences that summarize who you are and what you can offer the employer.
In the past, it was common for applicants to state their personal career goals. This has fallen out of favor because employers are looking for the value you provide, not the other way around. You may need to tweak your introduction for each job application to grab the reader, which brings us to the next trick.
Customize Your Resume for Each Company
Each job posting is usually slightly different even if the requirements are similar. Tailor your resume to resonate with the reader to make up for your lack of experience. Sometimes you only need to swap around a few words. Other times, you may need to rewrite certain sections. Customizing your resume is more than merely rewording, though.
Add in a personal detail or link to connect with the employer. Mention that you are a fan of the company, and how the job is your childhood dream. Explain how your life and academic interests apply to the job. Personalize your resume to the job and company to truly stand out.
Highlight Your Skill Sets and Education
These are your most valuable assets, so focus on what you do well and what you know. Workplace experience is preferable, but look at your past experiences and explain how they'll help you on the job. Think about what you've accomplished and studied in school that has prepared you for this job. What skills do you possess that make you perfect for the position? Focus on what you know and what you've done to convince the reader to meet you.
Note Technical Details
Go over your resume with a fine-tooth comb multiple times before sending it off. Ensure there are no grammatical or punctuation errors. Let your friends and family look at it after a few passes. You may need to revise the resume one or two more times, but it's well worth the effort. Prove you're a professional by giving a flawless first impression.
Use Keywords
You want your resume to be personal, but it also needs to stand out immediately. Certain keywords are essential to grabbing the reader's attention, even if they're cliche or not your style. Try not to rely on empty, vague keywords like "team player," "detail-oriented," or "strong personality." Instead, look through the job advertisement for phrases they used. Add those, plus related descriptors to increase your odds of landing the job.
In short, make your resume professional, personal, and vibrant. Look for ways to interest the reader and make them excited to meet you. When you don't have experience, spending the time to perfect your resume is an excellent way to help you land the job.