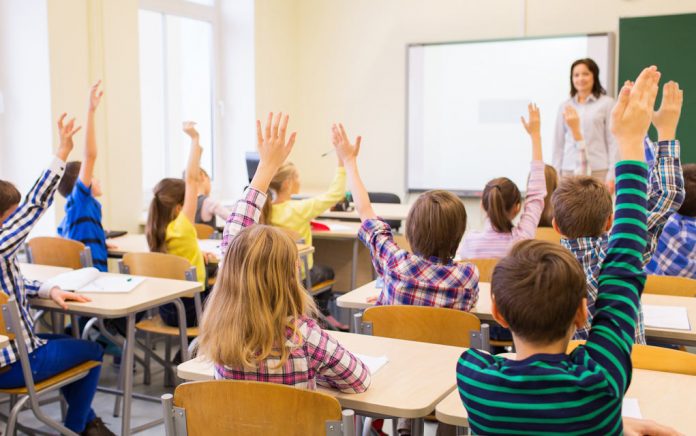 Teachers flee the field at an alarmingly high rate. Approximately 1 out of 5 new teachers quit within three years; that number jumps to around 50 percent for educators in urban areas. These are scary statistics, especially if you're pursuing an online degree for teaching. Luckily, there are hundreds of jobs you can do with a teaching degree, even if you decide working as a teacher isn't the right choice for you.
Quick Read:
Teaching has a high turnover rate, but don't let that deter you from obtaining a teaching degree from an online learning program. If your career as a teacher doesn't pan out as expected, you can become an online tutor, paraprofessional, lesson plan creator, textbook author, or admissions coordinator. Keep reading to learn more about what you can do with your teaching degree if managing your own classroom fails.
Check Out These Fulfilling Jobs You Can Do With a Teaching Degree.
Online Tutor
Do you prefer working one-on-one with students rather than teaching concepts to a large group? Maybe you're more suited to working from home than in a classroom. Consider a career as an online tutor. An online tutor helps students from kindergarten to college grasp tricky techniques and confusing concepts for subjects such as English, math, and science. You can specialize in a specific subject or offer general tutoring services.
Some companies accept tutors without postsecondary training, but many require a Bachelor's or Master's degree. You can earn these degrees at an online university or a brick-and-mortar college.
Paraprofessional
Working with special needs children can be challenging, but it's also incredibly rewarding. If you enjoy helping kids reach their full potential, consider a career as a paraprofessional, often referred to as a para. As a para, you may work alone in a resource room with at-risk or special-needs kids, or you may provide support in a regular classroom. Duties may include:
Attending IEP meetings
Assisting with classwork or homework
Proctoring exams or quizzes
Joining students on field trips or other special events
Riding the bus to and/or from school with special-needs kids
Creating or reviewing lesson plans
You may not need a college degree to become a paraprofessional in some states. However, a degree may help improve your salary. For example, paras in New York may earn more than the minimum pay rate if they have college credits or previous classroom experience.
Lesson Plan Creator
Do you have a knack for transforming dull topics into engaging lectures? Put your skills to use by pursuing a career as a lesson plan creator, also referred to as a lesson plan coordinator or designer. As with tutoring, you can focus on a preferred subject or create general plans.
You may work directly for a company when you create lesson plans, or you might opt for self-employment. Self-employed lesson plan creators sell their work by putting it on teaching sites or by contacting education professionals. You can also create your own website and post plans there.
Textbook Author
Even with the rise in digital learning, many students still get course information from textbooks. Textbook authors draft educational content for online courses or traditional schools. You may work alone, writing an entire book from start to finish, or you might tackle a few chapters as part of a textbook-writing team. This is a great career if you are detail-oriented and don't mind carefully researching facts.
Admissions Coordinator
If you are pursuing a teaching degree, you probably realize the importance of education. However, you may prefer helping students reach their educational goals without directly teaching them new concepts. If that's the case, apply for a position as an admissions coordinator. You can help potential students get into private schools or public universities by explaining the enrollment process, administering skill tests, or discussing financial aid options.
You don't become automatically trapped inside a single box when you earn a teaching degree. Even if teaching students directly isn't for you, there are still options that keep you involved with students' learning. You may find that your calling is working behind the scenes rather than running a classroom.