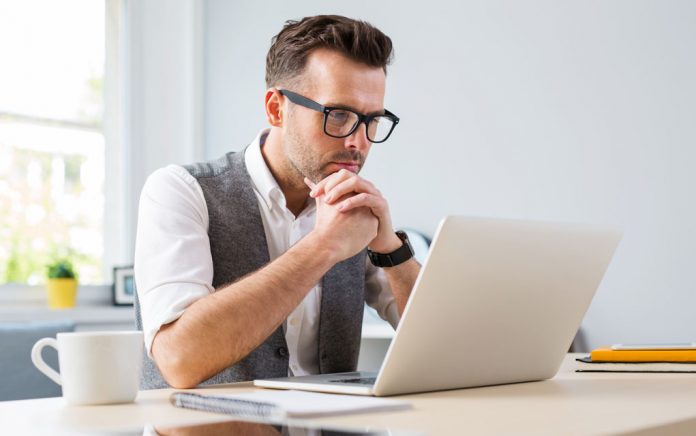 More than 6 million people are unemployed in the United States. If you can relate, you may be feeling discouraged about your lack of a post-secondary education. Or, maybe you're feeling as if you'll never find a job. These are common concerns among jobless individuals, but you don't have to let self doubt rule your life. With the right mindset, you can gain skills that appeal to employers by enrolling in an online learning program.
Quick Read:
Unemployment often evokes feelings of helplessness and hopelessness, but an online education can help you get your life back on track. Before you gain employment, take advantage of grants, ace your classes, and explore your interests via a distance-learning program. Keep scrolling to read the full article below.

Take Advantage of Grants
Many potential students mistakenly assume they can't afford a college education. While it's true that a college degree often requires a significant financial investment, you don't always have to pay out-of-pocket for your online education. Federal Pell Grants give you money for school based on your income; you can receive up to $6095 per year if you qualify.
If you aren't employed, you probably rely on unemployment checks, freelance work, or federal benefits while you search for a full-time job. Take advantage of your limited income by applying for federal grants before you become employed. Once you start working, you may no longer qualify for Federal Pell Grants. The good news is you can apply for subsidized and unsubsidized loans if you wish to continue an online degree program after you get a job.
Ace Your Classes
Experts recommend studying for two to three hours per credit hour if you enroll in on-campus courses, so you can expect to spend 24 to 36 hours studying per week if you take 12 credit hours. An online education may require additional time, especially as you adjust to your new schedule.
Many students balance a full-time job with full-time college enrollment, but that leaves you with little time for your kids or significant other. Make the most of your job-free time by focusing on your college coursework. You can learn new concepts at your own pace instead of rushing to complete homework after a busy workday, which may result in a higher grade point average (GPA) than you would have while working full time.
Be aware that simply graduating may not be enough. Some employers request information about your GPA, so doing well in your online courses may increase your chances of getting the job you want.
Explore Your Interests
Did you enjoy your last job, or were you just there for the paycheck? If you hated your previous career but aren't sure what type of work you would prefer, enroll in a general education online degree program. Taking basic courses, such as math, English, and psychology, can help you determine your strengths and interests before selecting a degree path. After you "graduate" out of these smaller courses, you'll be more sure you know what you want to do for life. Then, you can enroll in an online degree program for a fulfilling career you will truly love.
Unemployment can make you doubt your ability to maintain a successful career, but you are worthy of employment and have valuable skills to offer an employer. That's why you should sign up for an online degree program to discover these skills and harness your potential. After all, you deserve a lucrative career in a field you love!