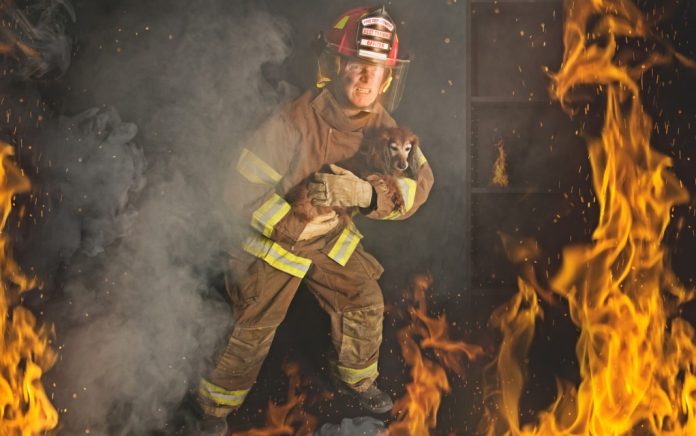 (GivenUs.com) – A homeowner in Los Alamos County, NM got quite the unexpected scare when one of their dogs inadvertently started a house fire. Surveillance footage shows two dogs roaming the residence when one playfully knocks over an ironing board and iron. Moments later, the area where the iron fell goes up in flames.
Both dogs got out safely, and firefighters were able to respond quickly, limiting structural damage to the home. But the surveillance video is a good reminder to take safety precautions before heading out for the day, especially if you have pets. Make sure you have smoke alarms installed and see that they're working properly and before you leave. It's also a good idea to clear the area around any heating device or heat-producing appliances.
We're all in a rush sometimes, and it can be easy to forget to check outlets and appliances, but taking an extra 5 minutes to make sure nothing is left out of place can protect your home and furry friends.
~Here's to Your Success!
Copyright 2020, GivenUs.com