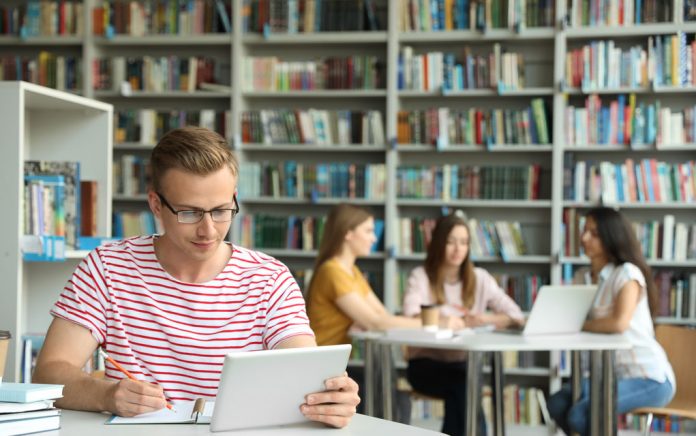 (GivenUs.com) – When was the last time you visited the library? Since high school? Last week? Maybe your response is… crickets. This newsy station just rekindled my desire to visit my local library:
So, since when was going to the library considered cool again? You might be surprised. Here are a few reasons to give yours another try.
You can read bestsellers for free. Do you find yourself picking up a weekend read or an extra book or two for the beach every time you go to the store? Be cool, keep your money and head to the library instead. Here, you can grab some of the best New York Times Best Sellers anytime you want. If they don't have one available, you can reserve a future copy, which will arrive just a day or two later. Besides, most books you buy end up at Goodwill or in the recycle bin anyway, right?
They've gone digital. If it's been years since you've visited the library, you might not be aware of how up on the times they are with the digital age. Most libraries offer digital downloads for free. This includes most of the titles you already pay for through Amazon. And you don't even have to leave your couch! How cool is that?
Rent more than just books. Libraries offer more than just books. Some rent out instruments, movies, power tools and craft supplies like Cricuts and Sizzix machines. It's time to impress your kid's teacher with a super cool craft project.
Attend free workshops. Interested in learning genealogy? Or maybe you want to engage in some creative writing? Many local libraries offer classes on a variety of things ranging from woodworking to garden workshops. And best of all, it won't cost you a dime!
The library is a world within itself that allows you to grab a book or even surf the web for free. Add it to your itinerary for the week and don't forget to bring a friend. Because there's nothing cooler than saving money.
~Here's to Your Success!
Copyright 2020, GivenUs.com