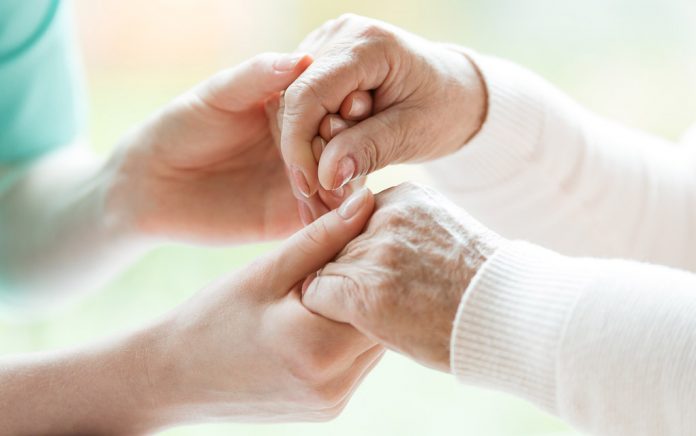 There's nothing quite like the feeling of doing a good deed. Even if it's something as simple as holding the door for a stranger, you may be the type of person who just loves being kind. If so, you have a fantastic career path ahead of you. Check out these seven careers and find out if they speak to the altruist in you.
Quick Read:
You're the kind of person who thinks of others first, helps elderly ladies cross the street, and always says "please" and "thank you." It's your kind heart that makes you such a great person, but can you use those personality traits to find better employment? Jobs in nursing, occupational therapy, psychology, human and animal welfare, and business can help you make money and give back to the world. See which career fits your compassionate heart best below.
Love Helping Others? Enter These Altruistic Careers With an Online Degree.
Nursing
Job Growth: 15 percent
Salary: $70,000 per year
If you're a natural caretaker, becoming a Registered Nurse is a great way to capitalize on those skills. You'll play a critical role in caring for patients, helping them achieve wellness, and making it possible for doctors to work more effectively and efficiently. Nurses save lives and improve the healthcare industry immeasurably.
Occupational Therapist
Job Growth: 24 percent
Salary: $83,200 per year
In a world where more people are aging into seniorhood at the same time than ever before, occupational therapists have an important role to play. They assist patients both young and old with learning how to be more independent and how to master daily activities. Working with an occupational therapist can be the difference between a patient needing constant assistance and being the master of their own life.
Massage Therapist
Job Growth: 26 percent
Salary: $39,990 per year
The starting salary for a Massage Therapist might be just $40,000, but these individuals are incredibly important to the healthcare industry. They often work with patients who have been injured or have physical disabilities so the patients can heal or become more independent. That lower starting salary won't necessarily stay the same, either. Freelance RMTs often make up to $60 an hour serving private clients.
Psychologist
Job Growth: 14 percent
Salary: $77,030 per year
Everyone needs someone they can talk to and relate to. This is especially true for people struggling with traumas, mental or physical health conditions, or high amounts of stress. Psychologists help people like this by acting as neutral and skilled third parties who listen, guide, and aid in the development of good coping skills. They also diagnose conditions in patients who are suffering with unidentified mental health symptoms.
Special Education
Job Growth: 8 Percent
Salary: $58,980 per year
Special Educators might not have the same high job growth as other careers, but they have a crucial role in society for the physically and mentally disabled. They often work with people who have Down syndrome, cerebral palsy, autism, or other conditions, developing custom curriculums to better serve their needs. Special educators may work in schools, day cares, camps, or social services organizations, and they often adhere to the traditional 10-month school year.
Public Relations and Fundraising Managers
Job Growth: 10 percent
Salary: $111,280 per year
If you become a PR and Fundraising Manager, you'll have an opportunity to serve your most-respected social causes by helping them spread awareness and raise money. They coordinate campaigns, give speeches, interface with the public, and improve public image for non-profits. With a median salary of well over $100,000, this career offers you the greatest chance on this list for a financially promising future
China Specialist
Job Growth: Fast, but too new to pin down just yet
Salary: Depends on your chosen position
China Specialists use effective altruism — using reason and logic to serve the greater good — to improve the world. Most of these individuals work with and focus on the Chinese market, where more entities are investing in AI, machines, and machine learning. These stand to solve some of humankind's most pressing problems, including pollution, illness, and poverty. China Specialists use an understanding of Chinese culture and effective altruism theories to serve the world's leading-edge technology companies working in the Asian market.
Some of the jobs listed here, like nursing, have been around for as long as medicine has existed. Others, like the up-and-coming China Specialist role, are a response to the evolution of human existence and technology itself. All these feed into your desire to be part of the greater good. You're not just working a job — you're improving the world, too.