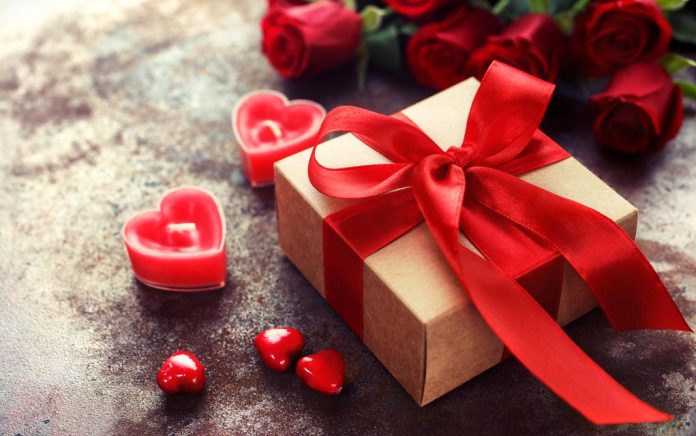 (GivenUs.com) – The day of love is just around the corner. Have you picked something out for your Valentine yet? Are you still looking for that perfect gift, but don't want to break the bank?
ChicOnTheCheap showcases some budget-savvy Valentine's Day gifts in this video;
If you want to go beyond diamonds and pricey flowers, check out these DIY Valentines ideas that won't break the bank.
Movie Night
This is the gift that's great for couples. Go to Dollar Tree and get:
A plastic popcorn container
A box of single-serve microwave popcorn
A bag of chocolate-covered raisins
Faux roses
Some sparkling grape juice
A romantic movie from the clearance bin
Stick the popcorn and candy in the box. Accentuate with some pretty flowers and wrap with ribbon. Add a romantic card with an invite for a special date.
Pamper Her Silly
Make this Valentine's day extra sweet. Sign a card offering a night of pampering and spoiling. Grab a mason jar and fill it with some bath bombs. Get a box of chocolate and a romance novel. Wrap in ribbon and place a candle on top.
These gift ideas are perfect for two. And even better if you're watching your wallet closely. It's time to mix it up. Let's see what perfect gift combo you come up with!
~Here's to Your Success!
Copyright 2021, GivenUs.com