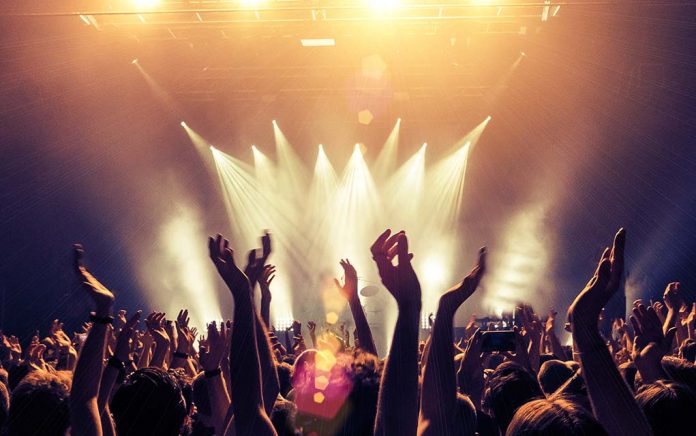 Sleeping all day and partying all night is often frowned upon, but what if you could get paid to do just that? You don't have to work in an office to make your living.
Instead, turn your partying into a paycheck by becoming a bartender, promoter, DJ, card dealer or musician. The jobs on this list offer a steadier career than you may realize while keeping you right in the middle of the action as you work.
Just remember — you're still on the job, so keep it professional!
Gather Your Party People and Take a Look at These Gigs.
Casino Dealer
If you have a fast deal or know your way around a roulette table, you might enjoy working as a dealer at a casino. In this job, you'll meet new people while playing games and ensuring that they run smoothly. The average annual salary for a dealer is a little over $23,000, according to the Bureau of Labor Statistics, although you can work your way up to $34,000.
Club Promoter
A job as a club promoter is ideal for people who always know how to find the hottest party in town and convince all of their friends to show up. As a promoter, your job will be to get people in the door by planning special events and advertising your club.
There are varying pay structures, with some promoters earning a cut of the night's cover charges and others getting a commission based on how many people they're responsible for bringing in, according to Chron.com. Generally speaking, though, your hard work will directly translate into higher earnings in this role.
Bartender
You know the difference between an IPA and an ale, and you can mix up martinis and specialty shots alike for your house parties. Why not put those skills to good use as a bartender? You'll create new drinks, provide recommendations to guests, and chat with them when there's a bit of downtime, if you'd like.
While working in a restaurant can get hectic on weekend nights, it can be a rewarding career both personally and financially. A bartender can expect to earn an average of nearly $27,000 per year, according to the Bureau of Labor Statistics, though working in a particularly popular restaurant with a higher volume of guests can get you more than $42,000 annually.
DJ
If you prefer a different kind of mix, being a DJ might be right for you. You'll need plenty of creativity, the ability to read the room to select the best tracks and some serious marketing abilities to land yourself the big-time gigs. You can take this route and bounce from club to club to make your name, or ask around at local clubs to see who's hiring a house DJ. This gives you a more regular paycheck and ensures you'll be doing what you love for that much longer.
Musician
Musical abilities go beyond the turntable, and if you've got a band, a guitar or even just an amazing voice, you can begin booking yourself gigs. Many bars and restaurants offer live music as part of their weekly programming, and if you find a place that matches your style, you can become a recurring act. Like DJing, pricing for live music can vary depending on experience and ability, so do some research to figure out what the going rate is in your area and price accordingly.
No matter which job you choose, you'll be signing yourself up for an entertaining way to earn your living. Few people can say that they truly love their job, but you might become one of them. Just remember that while you're welcome to have a good time, you're still a professional. Save the hard partying for your off days and put your energy into creating the perfect vibe for everyone else, and you'll be rewarded.
~Here's to Your Success