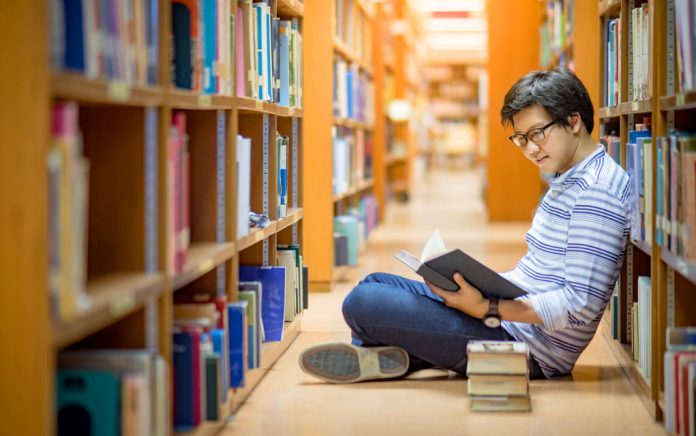 Attending college has so many benefits; you can make new friends, expand your knowledge, and graduate with a better shot at locking down a great career. These benefits exist whether you participate in online courses or take classes on campus.
Quick Read:
Life is expensive, but you can score plenty of freebies if you're a college student. Enrolling in college courses helps you earn a higher salary over time, but you can enjoy the perks of an education long before you receive your degree. Take advantage of these benefits, including free bank accounts, complimentary museum tickets, zero-dollar medical treatments, and gratis food, while you pursue your degree.  Keep reading to learn more.
There are also significant financial benefits that influence your wallet. If you earn a degree, you increase your earnings potential and may make $1 million more than high school graduates during your lifetime. But that's not all; you can also score incredible freebies at the same time.
Get a Free Bank Account
Tired of shelling out big bucks for bank-related fees? Apply for a student checking or savings account. Student bank accounts are often much cheaper fee-wise than regular accounts, so you can keep more of your hard-earned money.
PNC Bank, TD Bank, and Chase Bank are a few of the most common financial organizations offering student banking. TD Bank doesn't charge a monthly maintenance fee, and PNC and Chase each waive the monthly fee for 5+ years.
Visit Museums for Free
Love learning? Explore popular museums for free when you flash your student ID at the admissions desk. Some tickets are limited to local college students, but many museums offer complimentary or discounted tickets for online college attendees as well.
Living or visiting near Houston, Texas? Visit the Museum of Fine Arts for free if you show your ID and an art assignment, even if you don't attend a nearby school. Check with your local learning organizations about student-specific programs.
Receive Free Medical Treatments
College students often live on limited funds. If you are unemployed or only plan to work part-time during your online degree program, consider applying for Medicaid. Medicaid lets you visit participating medical providers for free or a small copay instead of paying hefty fees.
If you don't qualify for Medicaid, you may still be eligible for free medical care from some providers. Keep an eye out for healthcare clinics that offer any (or all) of these freebies for college students:
Flu shots
STI testing
Contraceptives
Physicals
General exams
Taking care of your health makes it easier for you to focus on your online courses, but it also relieves stress and ensures you're prepared for the future.
Feast on Free Food
Need to fuel up for late-night study sessions? Show your student ID to score free drinks at Chipotle or Chick-Fil-A. Or, use your ID to get discounted food at Burger King or Papa John's. Check in with local restaurants and outlets to see if they offer similar deals and discounts in your area.
College-related expenses add up quickly. Without tight control over your budget, you can lose track of your spending, but scoring special deals while you're a student helps offset costs. Stretch your budget by enjoying the freebies detailed above when you present your student ID and keep more money for necessities.