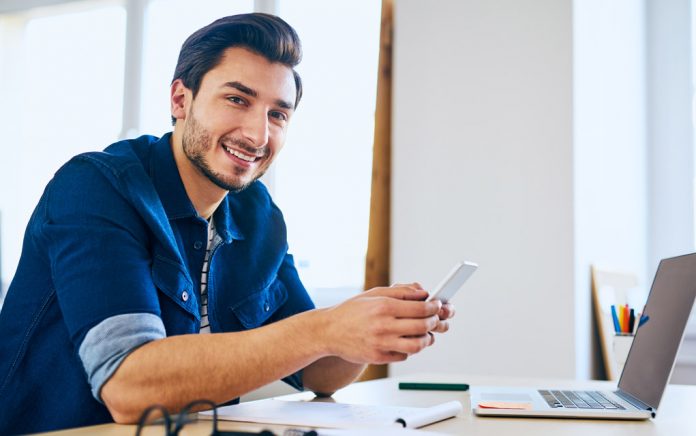 Computers now influence everything we do: how we communicate, how we shop, and even how we learn. As businesses enter the mobile and digital spheres, both in marketing and in daily operation, more workers are needed to run complex tasks, big data analysis, technical administration, and technical design. These five smart career options for computer science majors can help you make the most of the growing industry with a position that pays well and affords opportunity for growth.
Quick Read:
There is no shortage of careers for people who study computer science. If you enter this field, you choose from software development, computer systems management, computer and information research, database administration, or even web development. As a computer science expert, these five careers offer you some of the best potential prospects for success. Get to know them in minutes in this explanatory list.
Explore Five Fulfilling Careers You Can Get with a Computer Science Degree
Software Developer
Software developers create computer systems and applications used by companies and individuals. In this field, you will have to combine logic with a sense of creativity, not to mention high-level computer programming abilities.
If you're looking for job security and have the necessary skills, software development is one of the most reliable career choices due to society's increasing advances in technology. The field is expected to gain over 300,000 new jobs by the year 2026 and an average yearly wage of $103,560.
Computer Systems Manager
Computer systems managers are responsible for putting together all the information technology endeavors for a company. You don't necessarily need a Bachelor's degree to secure a job as a systems manager, but you will likely have to build up a few years of experience in the field first. It's all worth it, though, since workers make an average of $139,220 per year. A high growth rate with a 12 percent projected increase is also attractive for prospective jobseekers.
Computer and Information Research Scientist
If you are the type of person who has a keen attention to detail and an innovative mind, you should consider becoming a computer and information research scientist. The people in this field have many different responsibilities; they solve problems, create goals, develop hardware and software, plan and design systems, and discover new ways to make use of technology.
This job pays well, ringing in at a potential salary of $114,000 a year, but the catch is that you need to be dedicated enough to pursue a Master's degree. Furthermore, the field is small in number, with under 30,000 existing jobs in the U.S. On the bright side, it's expected to grow by about 19 percent over the next decade.
Database Administrator
Working on organizing data may not seem as exciting as some of the other career options on this list, but it is nonetheless just as valuable. Many companies and institutions use databases for storing information; those databases need to be functional, secure, and up-to-date. As such, these organizations need people with the right conscientious attitude and problem-solving expertise to help them run everything smoothly.
With an average salary of almost $90,000 and an average 11 percent growth rate, this is a promising career for computer science majors. It's also an industry that affords significantly flexible options for diversification because nearly all modern corporations across every sector rely on databases for operation.
Web Developer
A career in web development is exactly what it sounds like — these creative tech whizzes shoulder the task of creating attractive, functional websites. Web developers may work for companies, helping them to market products and services, or they may be self-employed instead.
Web developers receive a salary slightly lower than the other entries on this list, but they are still paid well, making around $67,000. Plus, there is a fast-growing need for web developers as businesses step into digital marketing and mobile app development. That's exactly why experts predict it will grow by 15 percent by 2026.
Computer science is a highly popular field of study, and unfortunately, this also means it can be quite competitive. Expanding your skills is the best way to ensure you land a top-notch position or client with lucrative pay and high job security. You can start expanding your skills right now, from wherever you are, by studying for a computer science degree online. Then, you can flex your skills and start making money right away by freelancing and handling piecework, making you more financially secure.