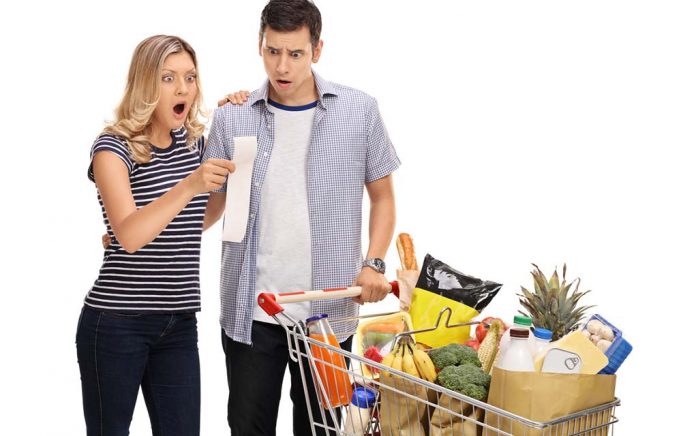 Seems like the cost of groceries is always on the rise. This can be a challenge for those of us on a limited budget or having issues making ends meet. Whether the budget is for one person or ten, your main goal is to buy as much healthy food as you can while making every dollar stretch. Check out some of these foods to eat to avoid a super-high grocery bill.
Beans
Beans and legumes are a staple in many kitchen pantries. Beans offer a versatile menu option, are a great source of protein and provide a healthy choice for all ages. They're a cheap eat because of the variety of types you can use and incorporate into meals. Meal ideas include:
Navy bean soup with bone broth.
Refried beans and tortillas.
Meatless chili.
Kidney and black bean salad.
Packed with protein and fiber, beans are inexpensive to buy in bulk and have a long shelf life.
Pasta
Another food with a long shelf life is pasta. Derived from wheat flour and eggs, pasta can be an affordable food choice because of its versatility. With the addition of other cost-effective ingredients such as cheese, salad dressing and tomato sauce, pasta can become a filling, high-carbohydrate meal.
Ground Beef
Hamburger isn't always the cheapest food option. Meat prices can depend on cost-per-pound differences and store sales. But it freezes great, so when ground beef is on sale, it's best to separate it and use it for future meals like casseroles and main dishes. Ground beef is an economical choice for feeding several people in one sitting and a good source of iron and protein.
Potatoes
The potato might not be your first choice for the grocery list, but it's more than the lonely, tasteless veggie some people see it for. In fact, potatoes are versatile, cheap and loaded with potassium and vitamin B6. They have a long pantry life and can be made to order for any meal. Try these ideas:
Breakfast: hashbrowns or cubed potatoes in a skillet.
Lunch: French fries or a loaded baked potato.
Snack: homemade potato chips.
Dinner: cheesy casserole or mashed potatoes.
Because they're so filling, potatoes can be a great way to stretch both your budget and the size of your meals.
No one wants to break the bank stepping into the grocery store. Try the suggestions above, and don't forget to combine store savings cards along with coupons and in-store specials. This creates a bigger cost-savings, which can help make your trip to the supermarket a winning experience.
Copyright 2019, GivenUs.com