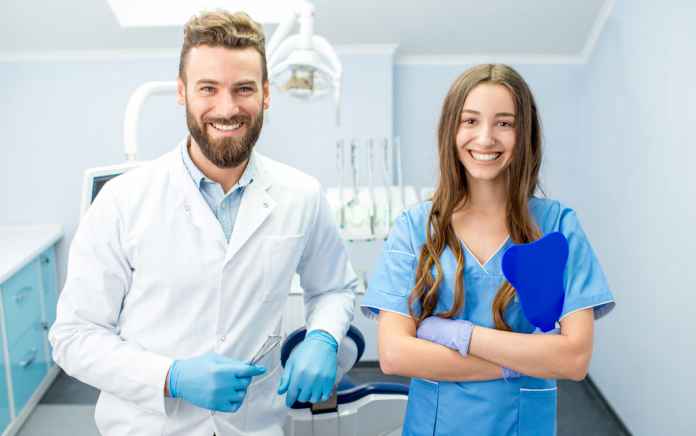 Love the idea of working in healthcare, but can't stomach the thought of spending eight to 10 years in school? You have options available. From medical coding to x-ray technician work, these four entry-level careers can help you get a foot into the industry the right way, all without expensive Bachelor's or Master's degrees.
Quick Read:
Want to break into the medical career but don't have the time or desire to pursue a four-year degree? Job options like medical billing and coding, surgical technology, dental assisting, and patient care are great ways to get yourself started. Learn more about these career paths by taking a look at the full article.
Start These Four Fantastic Careers Without a Bachelor's Degree Right Now.
Medical Coding
Medical billing and coding specialists take a doctor's notes about treatments and procedures and assign them to the correct insurance codes for billing. While you don't necessarily need a certification to become a coding specialist, the majority of employers prefer to hire someone with formal training. Medical billing and coding training takes around nine months or more. Coders earn a median salary of around $36,000 per year.
Surgical Technology
Surgical technologists provide support to surgeons and their teams in the hospital setting. They are responsible for preparing surgical suites, ensuring the proper instruments are available, and for ensuring the environment remains sterile during a procedure.
The average surgical technology program can run anywhere from nine months to two years, which is mostly dependent upon whether you attend a stand-alone school or incorporate the program into a two-year degree path. The average median salary for a surgical tech is around $45,000 per year.
Dental Assistant
Dental assistants work closely with dentists. They are responsible for taking x-rays, sterilizing equipment, and preparing patients to be seen by the doctor. They often assist the dentist during standard procedures. Many also perform lab functions, such as creating molds of a patient's mouth.
Dental assistants must pass an accredited program and a certification exam in most states. Once they graduate, their average median salary is a little under $38,000.
Patient Care Technician
Patient care technicians are also known as nursing assistants. You often see them in hospitals and care facilities taking vital signs, taking EKGs, and providing basic care to patients in need between nurse visits. Most PCT programs run an from two to three months, combining both classroom time and clinical training in a medical setting.
The average median salary for a patient care technician is about $25,000 per year. This is an excellent option for those who want to get their foot in the door while they pursue more advanced education.
There are dozens of options for individuals who want to break into the medical field. Some other options include becoming a pharmacy technician, a physical therapy aide, a radiation therapist, a sonographer, a lab technician, a dental hygienist, or even a massage therapist. Look for a job that matches your current skills and interests; then, explore your options for studying for your degree online to propel yourself forward.