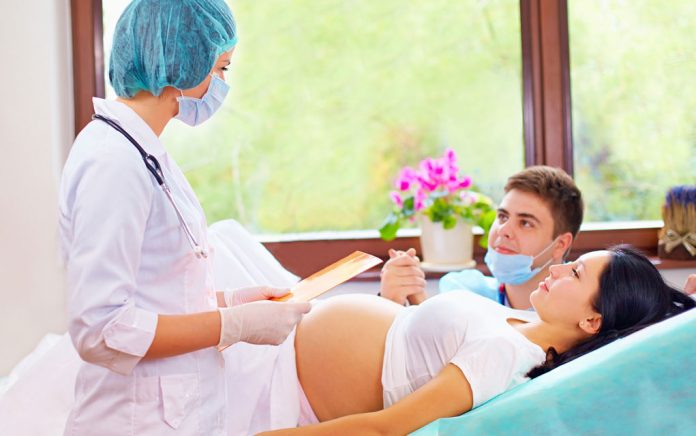 A prenatal nurse is an expectant mother's best friend. As a prenatal nurse, you will be the person who teaches pregnant women how to care for themselves and their baby before the baby is born. Everything from birthing options to prenatal diet will be your domain. Caring for expectant mothers from the positive pregnancy test through the birth of their child can be a very rewarding career.
Education for Prenatal Nursing
Because prenatal nursing is a specialized field, it requires a bit more education than being a CNA or LPN. You must first obtain your RN certification and then earn a master's degree or post grad certificate for the prenatal field. This means that the road to becoming a prenatal nurse will include in depth general nursing training plus specific training regarding caring for pregnant women. Earning this certification will require a lot of hard work and dedication.
Responsibilities of Prenatal Nurses
The duties of a prenatal nurse include ordering tests, reading lab results, physical examinations, fetal development monitoring and parental education. You may provide support during pregnancy through the birthing process. Being a prenatal nurse is a career that could keep you in contact with your families from conception through the first weeks of the new baby's life.
Income for Prenatal Nurses
As with all nursing positions, there is a great deal of job security and projected growth over the next decade. With the population constantly increasing there is always a demand for skilled nurses. Though the Bureau of Labor Statistics doesn't have specific salary information for prenatal nurses, the average annual salary for an RN was $67,490. Specialized certification, experience, and job setting can cause this number to vary across the country.
Would You Make a Good Prenatal Nurse?
There are certain characteristics that you will need to be a successful prenatal nurse.
Attention to detail
Documentation skills
Multitasking
Communication skills
Patience
Caring
Dedicated
Able to work long hours
Calm under pressure
Able to make quick decisions
Love for babies
Do you have the passion and skills it takes to learn to be a prenatal nurse? If so, it can be an amazing and rewarding journey to a fantastic career.