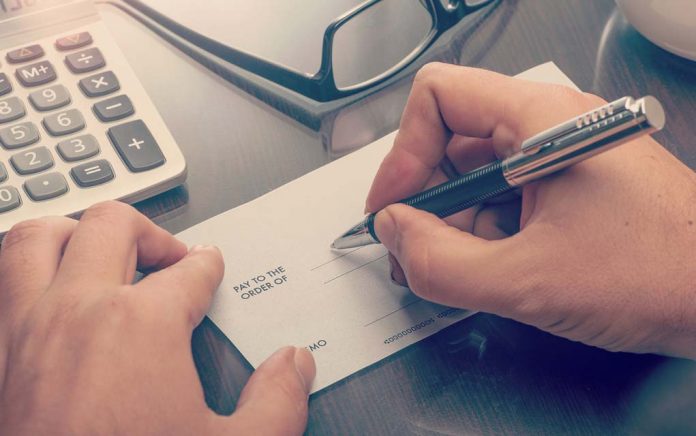 Society tells us we need to work a standard nine to five job to make a living. That's not necessarily true and some people simply aren't compatible with a run-of-the-mill job or career. What if you want to be the very best – the best that you can be? (Pokemon reference alert!) If you see yourself lounging in a golden palace by 30 (okay, maybe just a nice house), try one of these strange jobs that pay a small fortune.
Quick Read:
You don't have to work a regular job to make a good living for yourself. Imagine all of the weird, gross or otherwise overlooked tasks that someone in society needs to take care of. That someone could be you.
These Incredibly Strange Jobs Pay Extraordinarily Well
Fortune Cookie Writer
Fortune cookies are arguably the best part of a Chinese meal. Are there fortunes you wish you opened up yourself? You make that a reality by writing them yourself for other people, and you just might find yourself doing better than the average American middle-classer. These jobs pay between $28,000 and $75,000.
Elevator Mechanic
People overlook so many aspects of building maintenance. Don't want to get down and dirty with concrete or hauling walls into buildings? Elevators need regular servicing just as much as the plumbing and electrical work. Running inspections and fixes could let you bring in around $70,000 per year.
Horse Rider
Growing up on a farm has its merits, especially if you have horses. Horse riders can sometimes make up to $50,000 by conditioning horses for racing. All you need is a high school diploma and a few years of experience riding horses to get started.
Underwater Bomb Disposal Experts
Bomb disposal is one of the most unusual and intense jobs in the world. Ground-based bombs like land mines are the most problematic; everyday citizens can step on them which makes them extremely dangerous. But they aren't the only form; underwater bombs (many of which are still in place from WWII) pose big risks to boats, people, submarines, and delicate ecologies. Bomb disposal divers make up to $100,000 depending on your military rank.
Voice-Over Artist
Perhaps you love the entertainment industry and want to avoid being on camera, all at the same time. Why not be in a cartoon instead? Cartoons are an essential aspect of nearly all first-world cultures, and carton characters need voices. Bring in $80,000 per year with this fun, goofy and crucial career.
Food Stylists
Remember that amazing looking hamburger you saw on TV the other night? Someone created the set and composed that appetizing shot. Food stylists specialize their photography skills to earn between $33,000 and $58,000 annually.
Bingo Manager
Have you ever dreamed of running Bingo games for a living? Not many do, but that doesn't make it any less rewarding if you enjoy what this time-honored game provides. You'll take $56,000 home in return for your services.
Professional Furniture Tester
Can you tell the difference between a good couch and a fantastic couch? You could get paid $31,000 a year to share your insight if you can. Get paid to test furniture for everything from firmness to quality of the fabric and resistance to spills. What could be better than to earn a living from lounging around all day?
Professional Snuggler
Yes, hiring a snuggle buddy is a real thing. Sometimes you just need someone to cuddle with for, and maybe you're the person to provide that service. You could make up to $60 an hour for this comfy and satisfying job – all while helping real people connect.
Master Sommelier
Do you have a passion for food and wine? Understanding the nuances of how specific wines mix with various foods is essential for high-end cuisines. Share your insight with the world for up to $80,000 a year.
Hot Dog Vendor
They make more than you might imagine. Setting up a hot dog stand in tourist locations is a fun way to make some substantial cash. Take in between $30,000 and $100,000 while hanging out in the hottest part of your city.
Some of these oddball jobs are easier than others, but they're no less satisfactory than a "regular" job. The opportunities to earn a living are nearly endless. All you need is your imagination and to ask yourself "how can I get paid for doing this?"