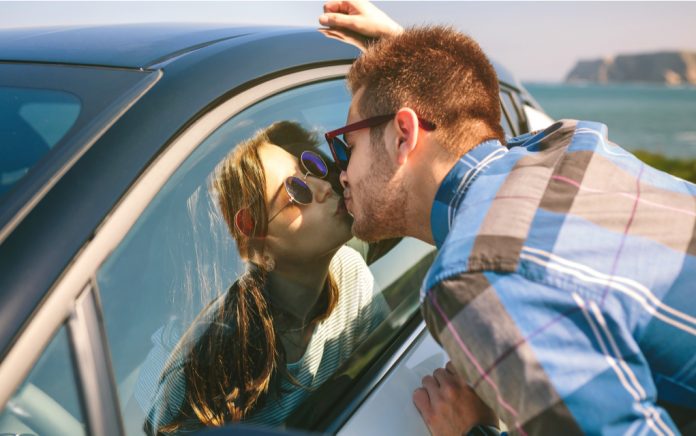 (GivenUs.com) – Who doesn't admire a good love story? Maybe all this social distancing has got you feeling a little lonely or blue? Don't write off love in a pandemic just yet.
YouTuber RASJ looked out his window and was amazed at the beauty he saw. There she was, dancing on her roof.
He really wanted to meet her, but COVID-19 and quarantine made that impossible — that is, until he decided to be innovative about a chance encounter.
The Plan
RASJ wanted to pour his heart out to this stranger on paper and explain how he would like to get to know her better.
But how would he get the message to her?
He taped a heartfelt message to his drone, along with his number, and sent it toward the roof of her building. That's some serious effort and a whole lot of ingenuity.
She Said Yes!
The mystery woman replied and said she would be up for a video date and dinner. It turned out to be one of the best dates for both of them. But RASJ wasn't going to stop there, and he let the budding relationship end so early.
He had a plan.
Taking It to the Next Level
RASJ wrapped himself in a bubble, grabbed a bouquet of flowers, and headed to meet Miss Wonderwoman in person.
The good news? It was love at first sight!
Hopefully, this story inspires you to do the impossible and take a risk in the name of love. With the grueling times of the pandemic, we could all use a little tenderness and spontaneity to see us through.
~Here's to Your Success!
Copyright 2020, GivenUs.com