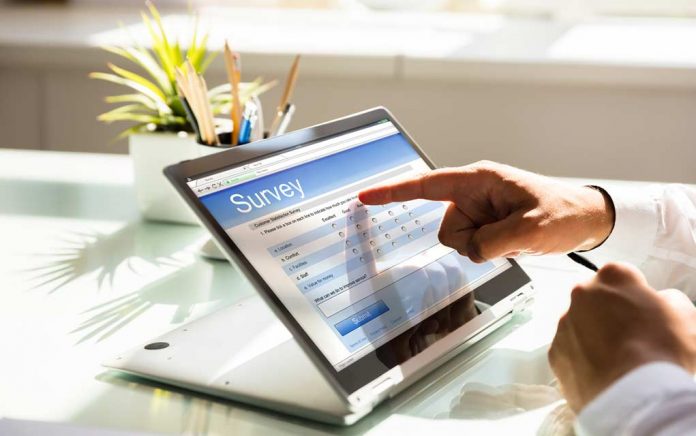 If you're struggling to pay bills and keep food on the table, you're not alone. According to a 2017 MarketWatch report, approximately 40% of adults said that they couldn't afford to cover their basic needs. This economic uncertainty has many people working multiple jobs, orchestrating side hustles and looking for unique ways to make extra money. Penny savers will have you believe paid surveys can put a little extra cash in your account. But will they really?
The Argument Against Surveys
If you've spent any amount of time on work-from-home websites, you've likely read about how you can make money filling out paid surveys from the comfort of your home. In theory, this can earn you a little money, but it's misleading to claim anyone can make an actual living filling out surveys.
Let's face it, if it were possible to earn $50 or $100 by answering a few questions, everyone would be doing it. Between low-paying surveys, broken websites and scams, filling out surveys is largely a waste of time. According to a NerdWallet experiment, It took three people 50 hours to earn less than $90 filling out surveys. That equates to less than $2 per hour.
Improving Skills and Education
So, what does pay the bills? Skills and education. Learning a new language or software application, such as Excel or Word, may give you the leverage to move into a new, higher-paid position at work or get that raise you've been working toward. Similarly, a trade-school education or certificate may help you begin a new career or pursue a more lucrative path in your current career.
Education can dramatically transform your paycheck. According to the Bureau of Labor Statistics, a person with an associate's degree can make up to $500 more per month than a high-school graduate. That number jumps nearly to $1,850 when you're talking about a bachelor's degree versus a high-school education.
The Self-Employment Option
Have you always dreamed of being your own boss? If so, there has never been a better time than now to work for yourself. The gig economy has made it increasingly easy to earn money through self-employment. What's more, it takes little to no money to get started. Let's take a closer look at a few options:
Rideshare Driver – According to TechCrunch, Uber drivers earned about $19 per hour in 2015. Of course, there are expenses to consider. Once you deduct those expenses, you could earn more than minimum wage in most markets.
Website Blogger – If you love to write, you could make a living wage writing blog posts for other people. Although the pay varies wildly according to experience level, many beginners report earning up to $.25 per word, as reported by ClearVoice.
Care Services – Intermediary websites have made it possible for compassionate caregivers to find clients in need. Caregivers may assist with personal care, shopping or helping to meet other client needs. On average, they earn $10 to $15 per hour.
Paying bills can be a genuine struggle. If you're looking for ways to make the struggle a little easier, forget about filling out paid surveys. Instead, look for ways you can build your skills and education level so you can command a higher salary. If you don't relish working for "the man," start your own business or get going on a side hustle. Being your own boss could prove to be the best financial and lifestyle choice you ever make.
Copyright 2019, GivenUs.com