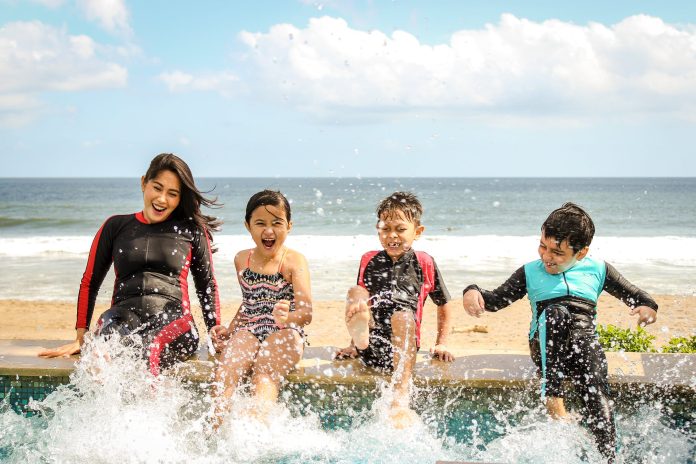 You finally took a weekend off of work and saved up to spoil your family with a vacation. You took lots of time, energy, and intentionality to plan out a trip that would knock your family's socks off. However, the last time you took time off to spend with family, it just ended with tantrums and meltdowns that made you head right back home.
Is it possible to plan out a fun family vacay and avoid having to deal with whiny, sour moods that ruin the experience?
Here are a few travel tips to help make your vacation more enjoyable, restful, and entertaining!
Pack To-Go Snacks
Always keep snacks with you. All the time. No matter what. There will always be one person who's hungry, and by the time you stop to grab a bite to eat, you end up spending a small fortune on soft pretzels and Cheetos.

Pack a bag purely dedicated to snacks that anyone can access if they're feeling a little bit famished. You can even bring along some family favorites so that there's something for everybody.
Schedule Introvert Time
During family vacations, everyone is together 24/7 in small compact spaces like a hotel room or a car. However, when no one is used to being together for that long, it can be exhausting for family members who aren't energized by being social.
In between all of your adventures and exciting experiences, schedule some downtime where everybody can do their own thing. A little bit of solitude is necessary to feel rested, and it's a lot easier to enjoy yourself when you're not worn out from chasing thrills. 
Fun Pit-Stops
If you have a long commute ahead of you, it's crucial to make fun pit-stops along the way that boost morale during travel. Maybe you take some time to visit your favorite restaurant at the airport before boarding your flight. For road trips, find some iconic landmarks to visit that are on your route. 
This gives your family a chance to get some energy out and keep their minds from getting too bored. The more fun you have together, the less room there is for meltdowns and arguments. 
Travel Games
You don't have to wait until you arrive somewhere to have fun. Playing silly travel games like I Spy or Punch Buggy gives your family a chance to bond over the things you're observing along the way.
If you want to get even deeper, games that involve conversation starters are perfect for keeping busy brains engaged during a long journey. Check out this list of "Would you rather…?" questions for some family-friendly laughs during your drive or flight.