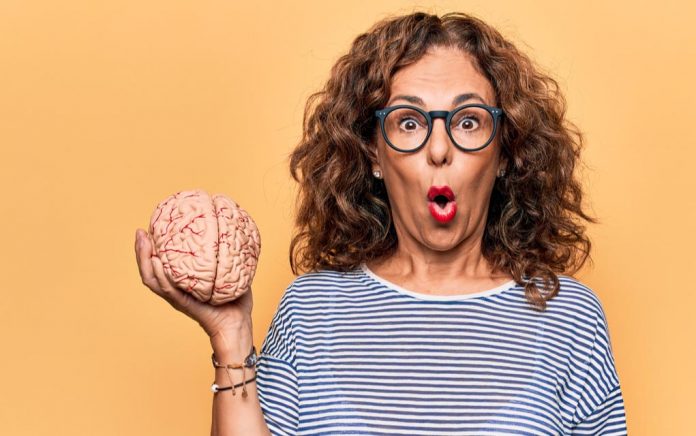 (GivenUs.com) – Did you wake up this morning feeling chipper and smart as a whip? That's great! But some of us have trouble just getting our minds to function properly until after coffee, and the problem could get worse as we age. So, how old is your brain?
A few riddles may be the ultimate clue to the age of your brain. The Bright Side explains more in this video here:
Where do you stand? Here are some ways to tell what your brain age may actually be:
Genetics play a role. A simple riddle answer can determine your age based on how sharp your acuity is. But if you have poor genetics, your brain may be wired differently depending on your answers.
Your overall health. If you take care of your body and eat brain-healthy foods like fish, your brain may score high in age. This can make you a whiz at test taking and solving complex riddles like those in the video.
Lifestyle has a lot to do with it. Your brain can be destroyed by poor lifestyle choices like drug use, alcohol consumption and smoking. These risk factors can diminish brain age.
Brain power and memory function are essential for the best life. Riddles and recalling past events are great tools to test your brain's age. Try it out. It's time for the big reveal.
~Here's to Your Success!
Copyright 2021, GivenUs.com