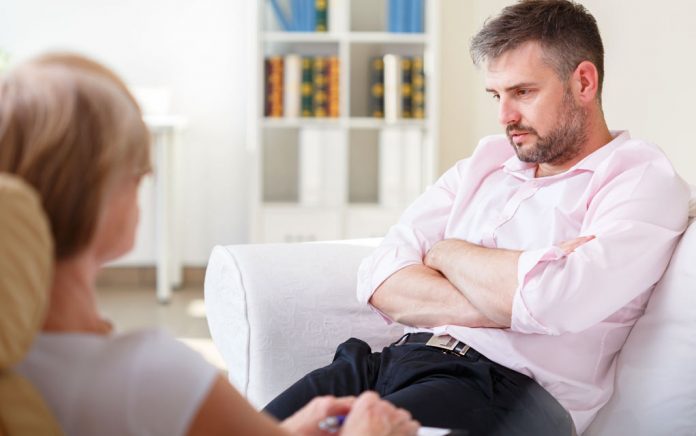 Are you the type of person who loves to give back and support your fellow man? Finding a job you love where you can make a decent living and give back at the same time is ideal; substance abuse counselors get to do both every day.
Statistics and Facts
Rising addiction rates and statistics show that over 25 million Americans struggle with addiction and substance abuse issues each and every year. That's equal to about 9.3 percent of all Americans over the age of 12. For perspective, think about 10 people you know; by statistics, at least one of them struggles with addiction or substance abuse.
These numbers have led to a heightened demand for substance abuse counselors. Sometimes referred to as Substance Abuse Professionals (SAPs), these talented individuals guide and advocate for wellness on behalf and in partnership with the addicted individual, helping people get their lives back on track again.
For people considering a career as a substance abuse counselors or SAP, the potential for job availability and security is quite high. Not only will you be making a remarkable difference in the world, but increased demand also means you have more options than ever for work.
Education
Becoming a substance abuse counselor can be quite complicated; each state has its own guidelines, and in some cases, its own name for the position. For example, some Tennessee facilities refer to the position as "Chemical Dependency Counselor," while other states refer to the position as "Addictions Counselor" or "Drug and Alcohol Counselor" instead. All of these positions are essentially the same with a few minor differences in state-to-state licensing and education demands.
A few states require only a high school diploma to become a substance abuse counselor, while others require fully completed advanced degrees before you can legally practice. Students who do seek a degree usually begin with basic psychology training and then move on to an education with specific substance abuse classes.
Many universities now offer industry-specific Associate's Degrees (A.D.), Bachelor's degrees (B.A.), Master's Degrees (MsC), and Doctoral degrees in Addiction Studies, allowing you to specialize in substance abuse right from day one. These advanced courses tailor courses to the industry while maintaining a high level of generalized psychology and counseling education standards.
Of the available degrees, the AD is often the shortest, demanding approximately two years of your time. Unfortunately, an A.D. will afford you the ability to apply for only the most entry level positions. In contrast, a B.A. and MsC require between four and six years for completion with an increased demand for practical hours, but significantly improve your career options. Students who successfully pursue an MsC. have the additional option to request certification through the National Board for Certified Counselors (NBCC). (http://www.allpsychologyschools.com/substance-abuse-counseling/salary/)
Whichever path you choose, you'll spend the majority of your first year in the classroom learning basic psychology and addiction theory. After a minimum of one year, most universities add in practical (hands-on experience) hours. Once you complete your degree and job training hours, your final step is to complete and pass both your final examination and any required state licensing exams.
Specializations and Work Options
Because the substance abuse counselor career is itself a type of specialty, further specializing is neither easy nor common. Instead, your options mostly lie in where and how you choose to work.
Some substance abuse counselors work in hospital-run detox or rehabilitation centers, while others work in halfway houses, prisons, or specialized care homes. Some professional addiction counselors work in inner-city outreach centers or community healthcare clinics, while those who achieve a Master's Degree may choose to break free from the industry and open a private practice instead.
Career advancement is possible for substance abuse counselors, though it isn't always easy. Counselors with an A.D. or B.Sc often eventually move on to become Certified Drug and Alcohol Addiction Counselors or generalized Mental Health Counselors instead. From there, the potential advancement options increase dramatically.