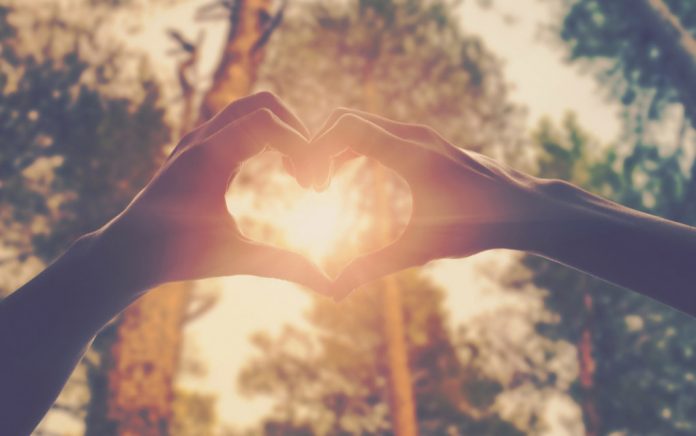 (GivenUs.com) – No matter who you are or where you're from, there's something I want you to know today: I'm truly glad you're here. If the chaos of 2020 has you feeling underappreciated, or perhaps even invisible, I want you to know that people out there care and want you to succeed. Twitter user Justin Patton agrees:
Haiku #motivation to start your day! ☀️
–
Incase you forgot:
You are so damn amazing
And I'm glad you're here. pic.twitter.com/iQkFaMJNXT

— Justin Patton (@JPinspires) June 20, 2019
Here's another little secret — you have the power to make the world a better place, too, just by being kind. Here is what you can do today to make the world a little bit brighter.
Hold the door open for a stranger. Something as simple as holding the door open for a stranger can leave a huge impact. It shows you care and you're truly concerned about them getting in or out safely.
Do something without asking for anything in return. Buy a co-worker lunch, or pay for someone's groceries. Or, just let your neighbor know they matter. Even the smallest random acts of kindness make a difference.
Leave your server a big tip. A simple act of kindness can extend past your satisfying meal. This lets them know you appreciate them for their hospitality.
Donate money to a good cause. You care about homelessness, but it's hard to help every person on the street. Give what you can to the charity of your choice through a monetary donation.
Let your loved ones know you care. Make a point of sending a small affirmation of appreciation to your loved ones each day. It may be the exact pick-me-up they need to move forward with confidence and happiness.
There are countless ways to let others know how appreciative you are that they exist on this planet. One tiny act can have an immense effect on someone's day. Want to start right now? Spread your smile! They're contagious.
~Here's to Your Success!
Copyright 2020, GivenUs.com