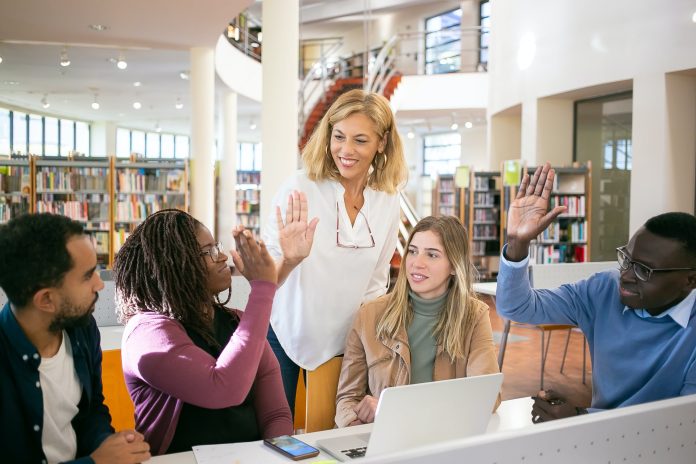 Networking with people can have a profound impact on your future. It is not what you know, but many times who you know, that helps you in professional careers. In college, it may seem unproductive to network since you only have so much time to accomplish your daily tasks, but it will prove fruitful in the future. Networking is meeting and talking with individuals that share your interests, your professional experience, or social habits.
To start networking, you will want to look into your college programs and social groups.
Join a club
Clubs in college are a great way to focus on a skill and meet other people. There are always many clubs in college that can fit most anyone's needs. Some clubs may include engineering, chess, science, and more. There are also sport clubs in college where they have events for people that want to participate like volleyball club, soccer club, flag football, rowing club, ski and snowboard club, and more. Sometimes these club sports work with the larger college sports as well. Whether it's an educational club or sports club, you will gain friends, interact with people that are like you, and have an activity outside of your schoolwork. When looking for a club it's fun to find something you enjoy but also think about it as a way to network for your future profession.
Join a sorority or fraternity
Joining a sorority or fraternity can be busy, but it's a guaranteed way to network. You are usually with different ages of people with different majors. A sorority or fraternity becomes one item that is always something you represent once you leave college. Therefore you have your local chapter, and you can also have national chapters from other colleges. This is a fantastic way to interact weekly with other individuals, attend social events, volunteer on campus, and be a part of something bigger than yourself.
Sport
You can always try out for an NCAA sport or aim to play a sport at the college before heading to college. Playing a sport is a great way to network with like-minded individuals. You will also always be an alumnus, and those teammates will always be friends in your network. A sport can consume some of your week at college, but you are with people that you typically enjoy hanging out with.
You can also get involved in a recreational sport that has games during the week. Not only is it a great way to exercise and a break from studying, but you can meet others this way and get to know students you may not have necessarily met in your classes.
Class
Being in class is a great way to network, from group projects to talking before or after class. You can also set up study groups if needed. There is a reason someone is in your class, and many times it's because you share the same major or degree. Network and talk to others and get to know people in your classes. 
Interviewing for internship
Getting involved and getting an internship in your profession while in college is an excellent way to meet others already in the careers you like. It is a fantastic way to jump-start your career and get to know individuals who already do the jobs you are looking for. You may be able to secure a career right out of college if your internship goes well.
Work On-Campus
From working on campus to working off-campus, talking to others and making conversation will help you in the long run. The more people who know you and interact with you, the better chances you have if you need anything. This type of networking also prepares you for the business world and can help you get past any shyness if you weren't always comfortable. It also helps you get to know your school and how the businesses function around the college.
Talking to your TA or professor
Get to know your professor and teacher assistant. Not only is this great for when you need help with your homework or a test, but there is a reason they are teaching that subject. They probably know a lot about it and know people in the profession. If you get to know them well, they may help you in the future with your desires for a certain career.
Networking is incredibly important, and as humans, we do it every day. The key is to be kind and open-minded. You also want to listen well to others and really get to know them.