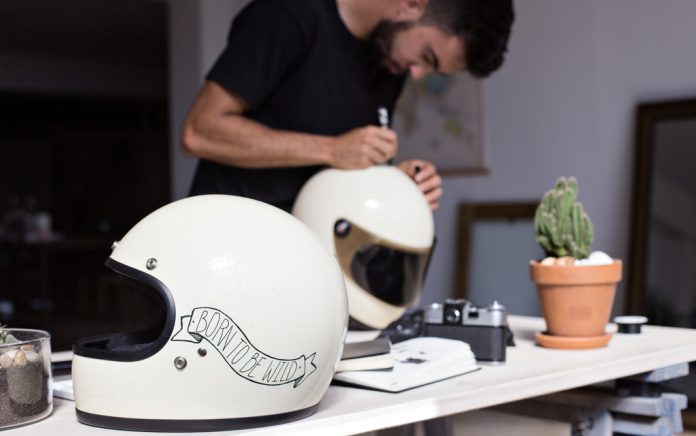 (GivenUs.com) – What inspires your inner creativity? Need some inspiration? Artist David Gwyther shows us a glimpse into his custom helmet paint job in this incredibly satisfying video:
So…what can we learn from this, and why should we care? Beyond the simple satisfaction of it all, there's an important lesson about nurturing the artist inside you.
Creative skill comes in many shapes and forms. Like David, everyone has their own special talents — even you. And if you've always wanted to share your passion for art with the world, know that you don't have to be a professional artist to make it work.
Here's how to make the most of your creative side and find your niche.
What makes you lose track of time? Is there something you get lost in doing? The hours pass by and you barely even realize it? You spend hours gardening, landscaping, or even doodling while you watch TV. Pay attention to those beloved "wasted" hours. They're an important insight into what your creative heart truly adores.
Do you have a yearning? Love to create, even through the imperfections? Maybe your hobby is refinishing old antique furniture pieces and transforming them into custom treasures. Share your talent with the world — flaws and all, just because you love to do it!
Honor your inner child. What did you excel at creating when you were a child? Reignite some of your old hobbies and allow them to boost your creative mindset. Did you spend hours playing in the sand? Get back into sculpting and show off your designs.
Ask yourself what satisfies your soul — and chase it. Once you get a firm grip on what drives your inner force, you can create your own masterpiece. It's really about just giving yourself the space and permission to truly shine.
~Here's to Your Success!
Copyright 2020, GivenUs.com