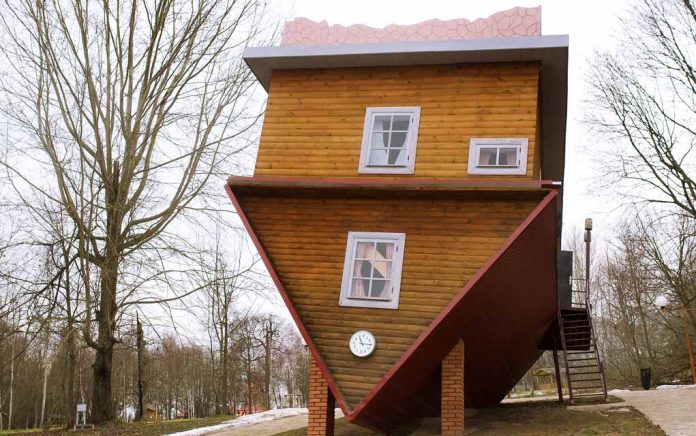 (GivenUs.com) – Have you ever dreamed of living in a home like you've seen in a major motion picture? Maybe you assume that they're all just movie sets. Mind-blowing properties really do exist, and people do actually live in them. This YouTube channel shares some of these incredible structures here:
You won't believe these super interesting homes. Check them out!
Love on the rocks? Tucked on a flowing river in Serbia, this interesting house appears more like a shack. That's not what makes it stand out. It sits on a large boulder in the middle of the river. A great getaway for hermits and digital nomads!
A writer's dream residence. Well, that is, if you like small, tall, narrow spaces. Ace your deadlines because you're the only person who can actually fit inside this micro home, dubbed the Keret House.
Love "Lord of the Rings"? Then you'll adore this mud and stone hobbit house. Built on a hill in Wales, this home is something like out of a movie. With its rounded shapes, wooden accents and intricate cubbies, it's a sight to see!
Don't throw stones in this glass house. This house has walls completely made of, you guessed it, glass. It's a treehouse that shows everything inside. There is no privacy, but the view might make up for it.
A wooded waterfall retreat. The waterfall house stands in harmony with its surroundings. This gorgeous Pennsylvania home is made of slate and stone and is surrounded by a gorgeous dense forest. The highlight? It sits on a body of water that trickles down to a stunning waterfall.
These floor plans are a great place to start for anyone in the mood for inspiration or new design ideas. They marvel the eye and inspire all who experience them. If you're ever in the area, be sure to check these places out.
~Here's to Your Success!
Copyright 2020, GivenUs.com