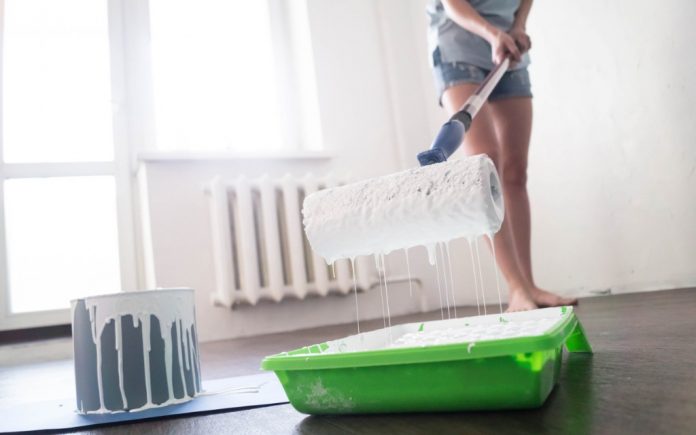 There are dozens of tasks to complete when selling your house, from finding a good real estate agent to organizing paperwork. Why add painting to the list? A fresh coat of paint can increase the value of your home, and by choosing the right color, you can walk away with more money in the bank. Here's what you need to know about painting your walls before putting your home on the market.
Do You Need to Repaint?
Repainting your walls is often a good move. It sends the message that your home is in excellent condition and ready for its new residents from the moment they move in. If you're not convinced, take a quick tour of your home to identify areas that might need fresh paint more desperately than others.
Marks from picture frames or nails and holes that have been patched but not painted over should be updated. If you have more than one color on the walls or areas that feature writing or murals, you should also consider a more neutral update.
Colors to Choose
After deciding to repaint your walls, it's important to choose the right color. Shades of blue are particularly popular, often adding thousands more to a house's asking price. Consider a gray-tinged blue for the kitchen with bold accent cabinets to draw attention.
The ever-popular seaside bathroom theme lends itself beautifully to colors reminiscent of crisp beach mornings or deep ocean waves. In the bedroom, cerulean blue accented with white baseboards and natural wood can create a soothing atmosphere. Even a navy blue door can make your house pop.
Living and dining rooms break up the blue trend with classic grays. According to Zillow, brown-gray in the living room can make the space feel cozy, while gray-focused dining rooms feel elegant enough for special occasions. On the exterior of your home, continue the theme with a combination of gray and beige hues.
Shades to Avoid
If blue isn't your style, remember you won't be in the house for much longer. Those still desperate to avoid the color can usually get by with repainting in soothing, neutral colors like gray or cream. Be sure to avoid anything that stands out too much, as shocking shades may make it more difficult for buyers to imagine themselves living in the home. Yellow kitchens, pink bedrooms and red dining rooms are all examples of personal style that might not put prospective buyers at ease.
While a buyer can always repaint later, creating an instantly inviting atmosphere gives them less move-in work and encourages them to put in an offer. Dress your home up in stylish but understated colors to improve your chances of a faster sale and some extra cash in your pocket.