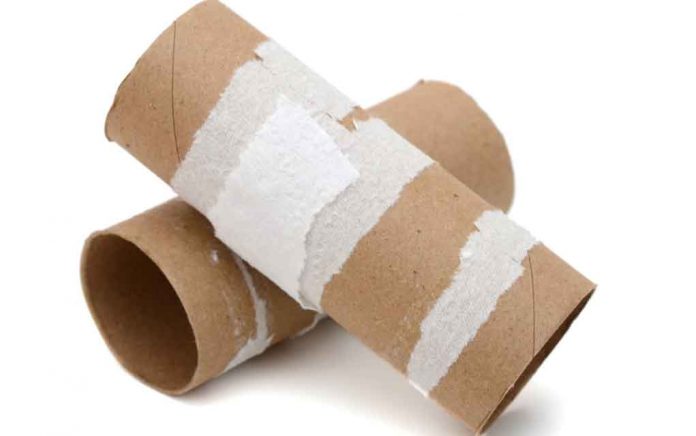 (GivenUs.com) – Want not, waste not. These days life is all about recycling and sustainability. That's where toilet paper rolls come in. Wait? What?
Cleverly shares some amazing DIY crafts here in this video:
So, before you decide to pitch the next toilet paper roll, consider some of these amazingly crafty transformations.
Bird Feeder
Take a toilet paper roll and wrap it in biodegradable paper. Glue the backside of the paper so both bond properly. Then smear with peanut butter and roll in a dish of birdseed. Punch a hole at the top and hang it outside with twine.
Kids' Toy Caddie
Grab 12 toilet paper rolls and paint inside and out. Then use a lightweight crate and paint a color of your choice. Stack each roll inside with hot glue. Add a paper sign at the top that says "parking." Store small items like toy cars inside.
Desk Organizer
Cut the bottom of a cereal box and paint. Then stack and glue toilet paper rolls front to back. Make the back rolls stick up higher for taller items like rulers and scissors.
You don't need to be super artistic or crafty to make these items. The real advantage, other than a job well done, is creating a usable item that would otherwise cost money at the store. Don't pitch it. Upcycle and revamp your life with toilet paper rolls.
~Here's to Your Success!
Copyright 2021, GivenUs.com