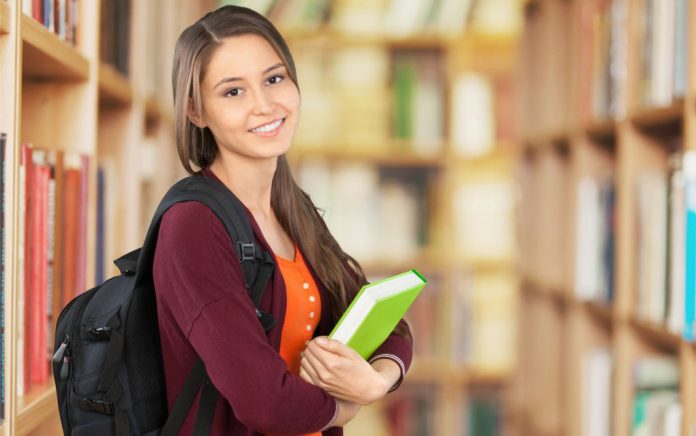 (GivenUs.com) – The first year of college is often the most exciting and the most nerve wracking. You may be leaving home for the first time, taking on subjects you know little about or navigating a completely new environment. But luckily, you're not alone.
Everyone who's a college student has been a first-year at some point, and many of us have faced similar challenges. Here are six tips to help you navigate your freshman year a bit more smoothly.
Communicate With Your Teachers
Your teachers have answers — and in most cases, they genuinely want to help you succeed. Communicate by visiting them during office hours and show them you care about the grade, and they'll likely repay you with their support. Having a good relationship with your professors can make your college experience far more pleasant in the long run.
Keep Your Schedule Manageable
Some students start college excited to try a little bit of everything. Sometimes, they're so eager that they end up taking on more than they can handle. If you want to maintain your mental and physical health in school, you're better off sticking to fewer than five courses at a time and only as many extracurriculars as you can manage. You may have a job or other responsibilities as well, so it's important to keep this in mind while setting your schedule.
Step Outside Your Comfort Zone
The beauty of college is that it's a great time to step out of your comfort zone. It's a time to explore new ideas, and even make a few mistakes here and there. Taking on challenges can help you learn and make the most of your college experience. Even if you mess up or fail once in a while, isn't it all part of the journey?
Don't be Afraid to Change Your Mind
As a first-year college student, you may feel pressured to make decisions about your life that you're not ready to make. But here's the truth — it's okay to change your mind. It's okay to be unsure what you want to do yet. Many schools don't even require you to declare a major during the first semester, according to College Board, so consider taking some time to explore your options and experiment a little bit. You may end up falling in love with something completely new along the way.
Talk to Your Academic Advisor
Once you're all settled into your first year at university, it can be easy to forget about your academic advisor. But they're available to help. Your advisor can be a great source of information and support, especially if you're struggling with a class or career path. By developing a good relationship with them early on, you may feel more comfortable approaching them in a time of need.
Prioritize Your Mental Health
One of the most important assets you have in life is your mental health. It can have a huge impact on how you feel, how you perform and how you make decisions. That's why it's so important to avoid letting anyone convince you to sacrifice your mental health for something. Setting boundaries is a great way to develop people skills and make sure you're emotionally and physically equipped to handle the challenges that come your way.
College is an all-new experience, but it's what you make of it that matters the most. Use these tips as your foundation at the start of the school year, and you could set yourself up for an amazing semester!
~Here's to Your Success!
Copyright 2020, GivenUs.com